Ashleigh Johnson is floating in 13 feet of water, buoyed by two balls under each arm, alone with her thoughts. She's tucked deep inside her net and turned to the right, seemingly oblivious to the action unfolding at the other end of the pool.
Ninety minutes into a training session that has seen her rest a hand on the side of the pool just twice, the balls give her a brief respite from the octopus-like movements required to tread water before exploding to make a save. Her mind drifts a bit, and she begins singing softly to herself.
At the other end, loud voices pierce the thick, humid morning air with commands and urgency. Limbs splash violently about, creating a turbulence in the water and a crashing surge of liquid that washes over faces and temporarily obscures vision.
On this late August morning at Long Beach City College in Southern California, the U.S. National Water Polo team — two-time defending Olympic champions — is barely halfway through a grueling two-hour, forty-minute practice. The sun is beating down on the concrete deck, thanks to clear skies that bely the incoming threat of Tropical Storm Hilary. Their coach, Adam Kirkorian, watches quietly from the shade behind mirrored sunglasses, dressed in a salmon-colored tee and blue shorts. He holds a whistle and a serious demeanor.
The setting is both serene and fierce. The tempo and focus of the world's best team is both fast and sharp. The warmup — which lasted nearly an hour — was nothing but swimming laps. Different strokes, different lengths of time, same purpose: be fit, be strong, be the best.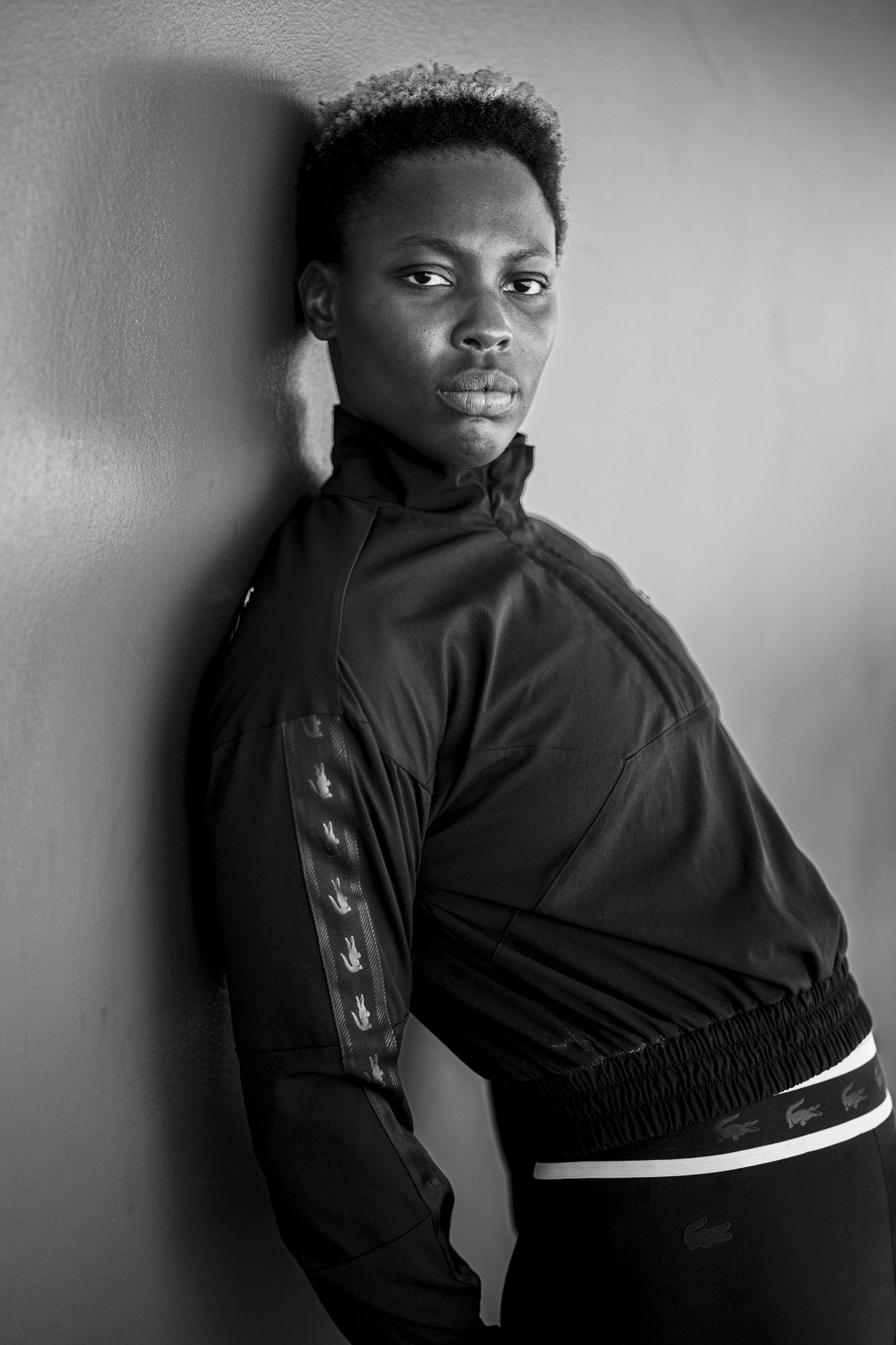 But in that net, in her own world for just a few moments, 29-year-old Ashleigh is singing songs from the Barbie soundtrack. Moments later, the action pivots to her end of the pool. She releases herself from the balls keeping her afloat, moves aggressively toward the incoming attack, and stays calm, reading the play.
Two lateral passes force her to move quickly from her left to her right — tracking, watching, anticipating the shot she knows is coming. The ball is released quickly, and she explodes from the depths, arms extended, waistline above the water. It's fluid, quick and ferocious. It's also graceful; the movement mimics that of a cobra snake — the recoil, then the taunting dance before the explosive snap that kills its prey. Her right arm extends fully. She blocks the shot intended for the upper left corner, quickly swims for the loose ball and sends a pass to her teammate, starting a transition attack.
The effortless-looking dominance Ashleigh displays in those moments, where she can seemingly be in another space before occupying the next one, is one of many reasons she's considered the best water polo goalkeeper in the world.
However, the how and the why she arrived on that mantle starts in a backyard pool in Miami more than 20 years ago.
---
Ashleigh first started turning heads in the water polo community around the time she was in eighth grade. There were whispers about this "goalkeeper in Florida" who could be pretty special.
In water polo, like rap music, there's an East Coast–West Coast thing. It's not exactly Old School versus New School, but there's definitely an elitism associated with West Coast water polo. Just look at the women's national team roster: Every athlete save two are from California.
The two outliers: Jovana Sekulic, a Princeton grad born in Serbia; Ashleigh Johnson, a Princeton grad born in Miami.
"I saw her come up, actually," her coach, Adam Kirkorian says. "I coached at UCLA — was the men's and women's water polo coach prior to this job. And I'll never forget my assistant coach at the time, Nicolle Payne, telling me of this young African American goalie when she was, I believe, in eighth grade, and telling me that she was going to be the next great thing.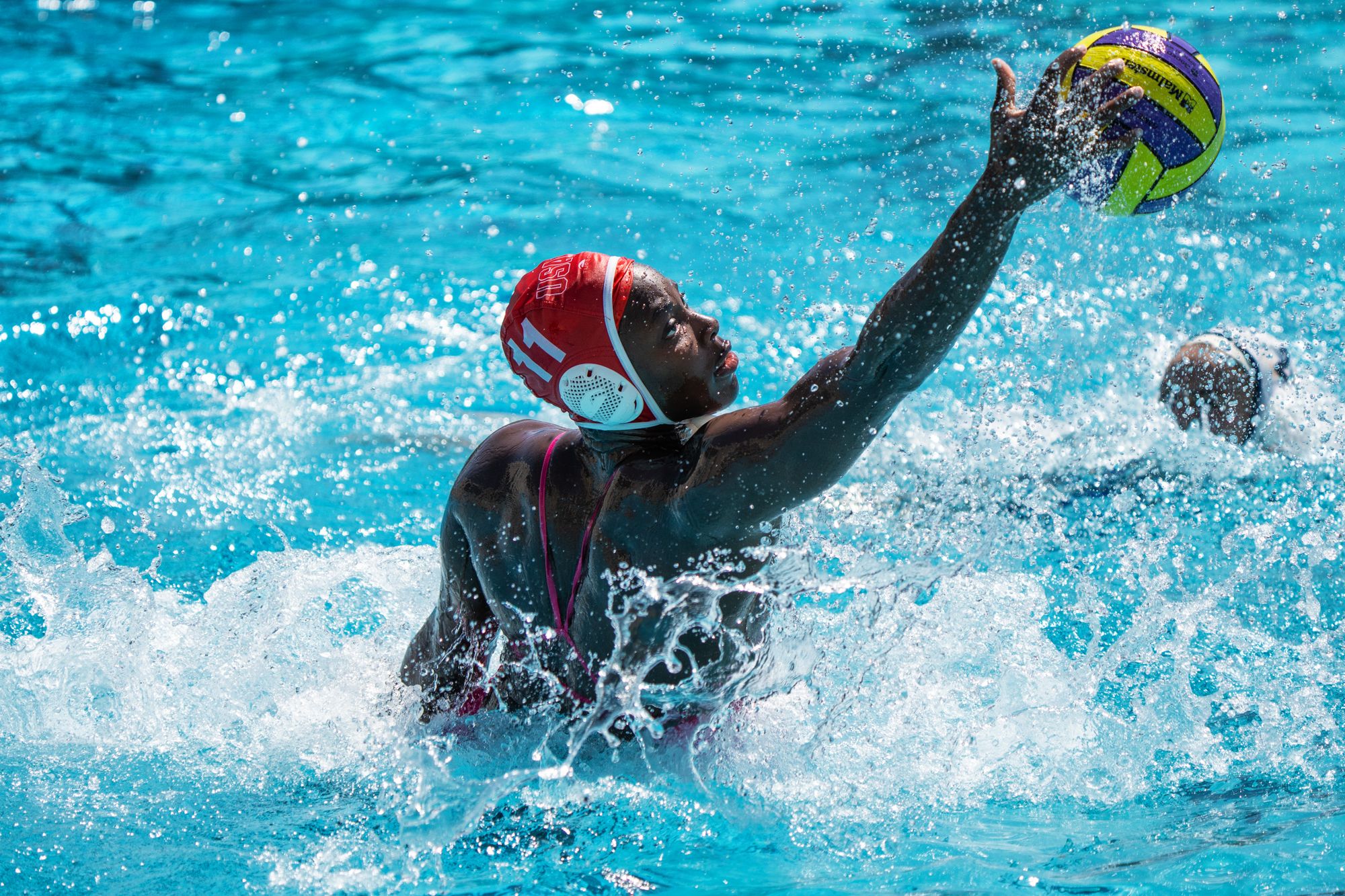 "I moved on to this job before Ashleigh was in a recruiting element for us. But I'll never forget the first time I heard about Ashleigh Johnson."
Ashleigh was the middle child in a household with four other siblings. Born in 1994, her parents split two years later. Donna Johnson was tasked with raising five young children while working a full-time job.
"She was a single mother, and I really appreciate that. Now, living on my own and not having much responsibilities. How hard it was to, like, manage five individuals who are so dependent on you. And I'm really grateful to her.
"She's just been such a central piece of my journey and like one of my biggest inspirations as an athlete, but also just as a person. She never played a lot of sports. She played tennis growing up, but the lessons that she taught me carried over into my athletic career."
The Johnsons had a pool in the back yard, so the kids naturally gravitated toward water. This was a blessing and a curse. Donna would be gone for long stretches throughout the day for her job.
"We just did swimming and swimming was actually because we grew up with a pool in our back yard. And my mom would leave home to go to work. She was a home visit nurse, and every single time she left home, she would be calling home like every hour. And if we didn't pick up one time, she would drop everything and rush home.
"So she thought we all drowned, which is like, kind of scary to think about. But she got us swim lessons and we all learned to swim. And so she put us in a summer swim program, and that summer swim program happened to have water polo. So we all started around the same time and we just fell in love with it," Ashleigh says.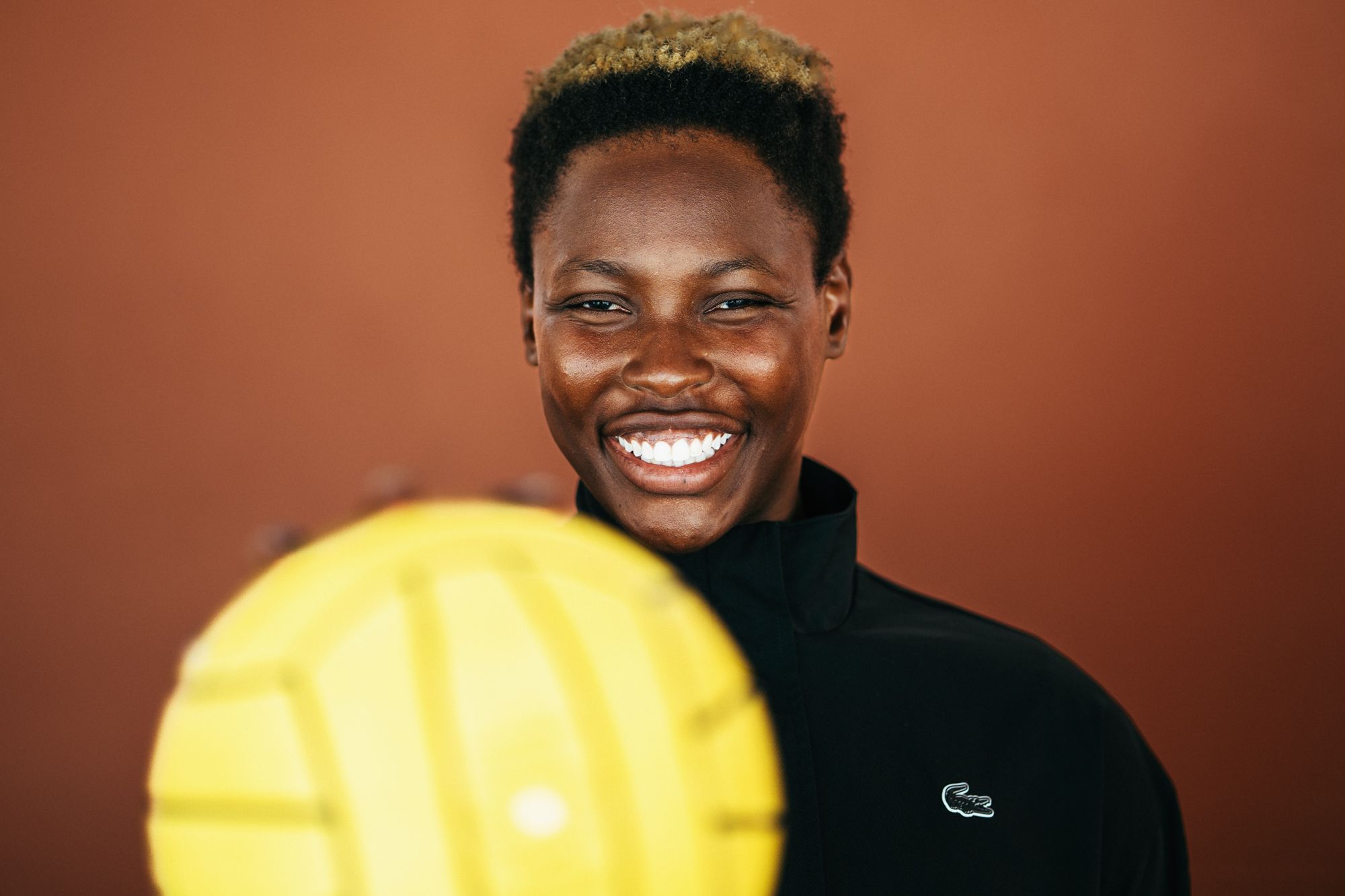 The summer swim program was two hours of swimming followed by a third hour of water polo. In the beginning, it was just "adding a ball" to the water, but evolved into more formal practice and play. As a kid, imagine any exercise that was endurance-focused. Kids aren't necessarily keen.
Add a ball and a scoreboard?
Game on.
"As we learned water polo, we started disliking swimming. We loved swimming, like getting to see our friends and be in the pool and splash around. But water polo and swimming?" Ashleigh throws a knowing smile and extends her palms toward the ceiling, mimicking a scale. Water polo was way more fun.
"Our coach was like, 'Okay, you have to swim if you want to play water polo.'"
Carrot, meet pole.
"I've always disliked swimming," Ashleigh laughs. "Okay, not always. I love swim practice. I think it's fine. I think it's fun. But competing in swimming, it just felt like you're so alone, it's nothing like water polo and that you're only as good as the person next to you, right? It's very individual, and I've always been a part of a team in some way."
In fact, during high school, Ashleigh had grown so disenchanted with swimming that she bet on herself to get out of the sport.
"I actually made a deal with my swim coach that if I won one of my races — the 50 — if I won the state championship, then I would never have to swim again. And he was like, 'Okay' thinking that winning something like that would make me really want to commit to it. And it just didn't.
"I won it and I was like, 'Done!' I threw my goggles and my cap and I was like, 'I'm done!"
In many ways, Ashleigh and her four siblings were her first team. They did what they could to make things fun.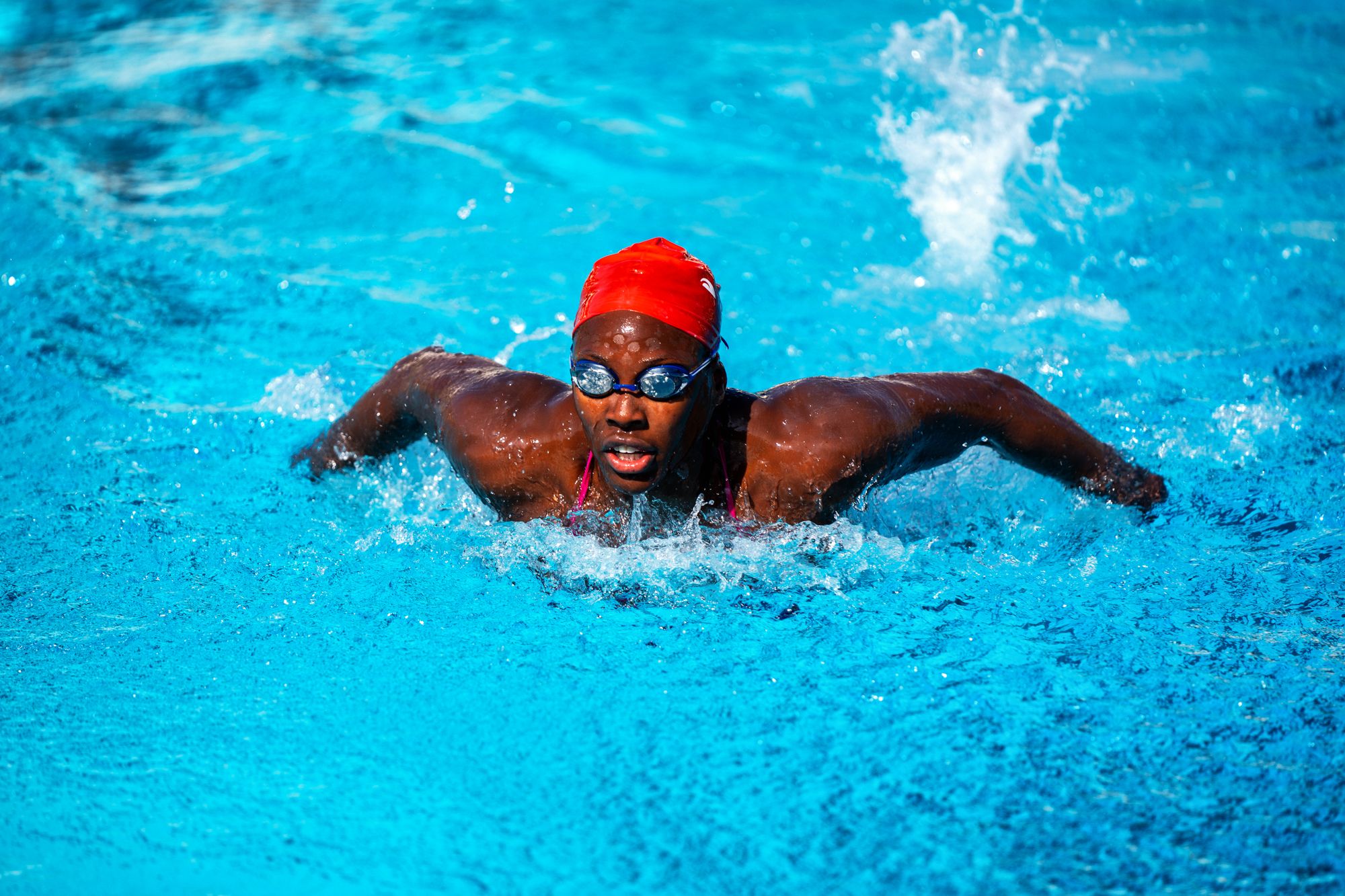 "We competed for everything, but we were a unit. We were a group. So like everyone's successes are everyone's successes, everyone's losses are everyone's losses. And that carries over to my team mindset."
In the end, those early swim lessons for her kids paid off handsomely for Donna Johnson. Ashleigh's brothers, Blake and William, played at the collegiate club level. Her younger sister Chelsea followed her to Princeton, where they played together. Youngest brother Julius played at the club level in Miami.
For Ashleigh, however, water polo didn't just take her to a great university. It opened doors to a world where she wasn't sure she belonged.
---
"Because I grew up in Florida — and in my teens specifically — whoever we faced, we were like, 'We just got to show up and play today,'" Ashleigh recalls. "That was our mindset. I didn't have as much of those qualms or hold-ups about where I needed to go to school and what it meant. So I was recruited by a lot of schools and I spoke to a lot of coaches and teams and teammates in the process."
There were a couple of priorities for Ashley when deciding on a school. The first, she says, was happiness. The second was overall fit. While she had many offers and conversations, Princeton wasn't known as a water polo powerhouse despite having a former national team player as coach. In fact, one coach she didn't name got a little sassy about her decision.
"I ended up at Princeton, which one coach said, like, 'Oh, you're never going to be great in this sport because you're choosing Princeton' and I was like, 'Do I want to be great at this?'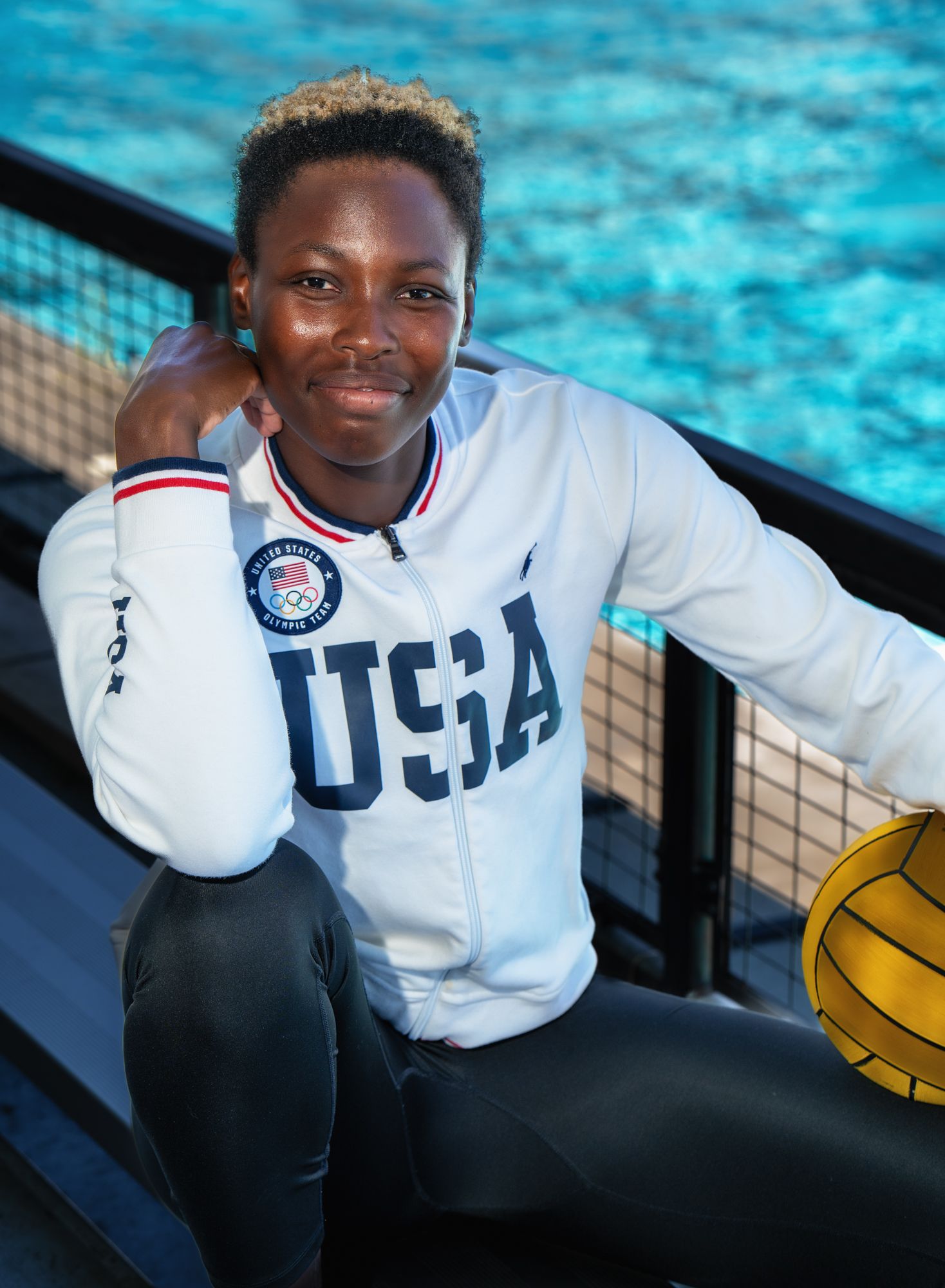 Do I want to be great at this?
The torch she carries as the world's best goalkeeper was not intentional. Teen Ashleigh was having fun, competing and looking forward to life at Princeton and beyond. She wasn't eyeing the national team. She wasn't training with an Olympic mindset. She wasn't even sure how important water polo was to her.
In thinking back to that coach's comment, she says, "What does that even mean? You know, that doesn't mean the same thing to you as it does to me. So I think when I talk to young athletes looking at colleges now, everyone has those narratives about where you could go, but you just have to make the best decision for yourself.
"For me, academics and balance was super important, and I hadn't even decided that the Olympics was the right path for me."
Prior to Princeton, and throughout her younger years in Miami, Ashleigh was one of many kids participating in the Olympic Development Program. Some version of this exists across most Olympic sports, with the idea that as they grow and mature, elite-level kids of the same age come together to train, compete and be evaluated. Because these camps often involved travel and weeks away from home, the Johnson family couldn't commit every time an opportunity arrived.

"The way that it works with the national team is that the national team chooses you. You don't really choose the national team," Ashleigh says. "So I actually stopped doing the pipeline for a while."
Ashleigh felt "removed" from the national team process because of her in-and-out involvement with the ODP. And she was completely fine with it.
At the time, she was thinking "I'm really focused on college and I'm really focused on the athlete that I want to be in this college system and getting to know my teammates and like figuring out how to do this school that I held academics up on this pedestal and it's really hard.
"So now I have to figure out how to be a student-athlete. I was super focused on that."
As it turned out, it didn't take long for the national team to call. During her freshman year at Princeton she was invited to a national team camp. And she wasn't really interested at first.
"I got that call and I was like, 'Yeah, you know, I'm just getting my roots here. I'm just figuring this out. Like, honestly, not a lot of people who are like me were on this team."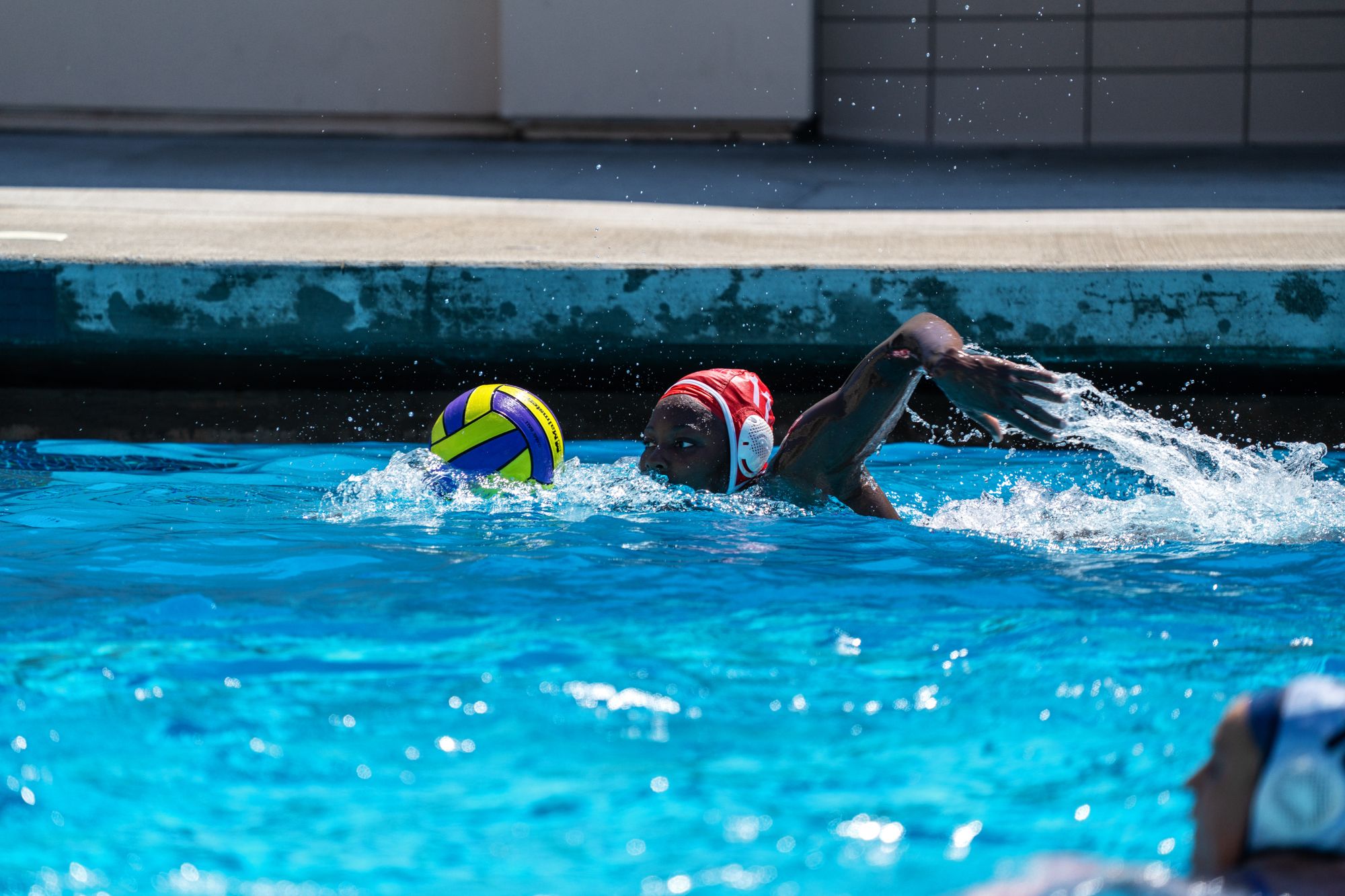 Contemplating the offer, Ashleigh began the mental task of processing her immediate future. Her internal dialog seemed to question the national team route while confirming her desire to remain at Princeton.
What are the chances that I make it?
This seems like a really far-off situation.
I'm still learning who I am in this college environment.
I'm still learning what I have the potential to do here.
Princeton is also really hard.
Could I bump that up a level and be successful?
"Those are the kinds of questions that I was asking myself. So the turning point was my college coach really being like, 'You have to take this opportunity, you need to do this.' He's like, 'Adam called me. You're going.'"
The national team chooses you.
"So I was never on a direct path here. I think that there are a lot of things that had to go right for me to get here, and it surprises me and it doesn't surprise me that someone saw my potential and whispered in Adam's ear to watch out for me. But I think along that way there had to be a lot of people kind of nudging me in the right direction and I had to develop in a certain way to be in the best position for this team specifically."
---
Regardless of what type of athlete you are, development is a never-ending process. You're always learning, evolving, improving, challenging yourself to get just a little better each day.
As surprising as her path to stardom may have been, she still had to put in the work, evolve as an athlete and teammate, and perhaps most importantly possess the drive to be the best.
After Ashleigh and her Team USA teammates won gold in 2016, they managed a repeat in Tokyo five years later. Remember, this was the COVID Olympics, where the games were delayed by a year. After this second consecutive Olympic title, talk became more frequent about Ashleigh being the best goalkeeper in the world.
For her coach, Adam Kirkorian, it starts with the obvious.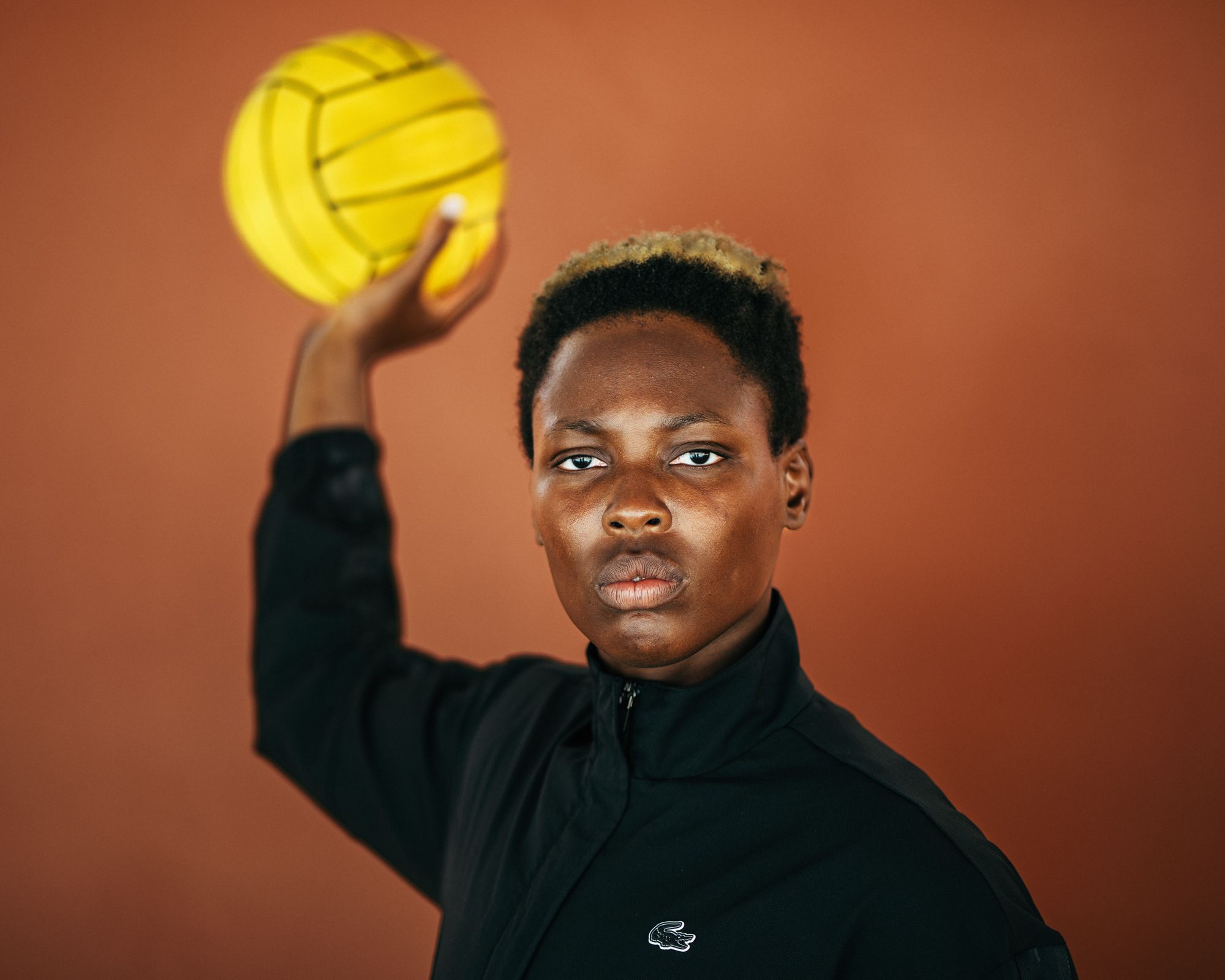 "She's just enormously talented, very gifted, great reflexes, incredible length, talent, hand-eye coordination. If you're going to be the best in the world at something, you've got to be great at a lot of things. So that list can go on and on and on."
Now the not-so-obvious. Around the same time she's receiving such accolades, she's contemplating an exit from the sport. After 2016, she went back to Princeton and played with her sister Chelsea, eventually graduating with a degree in psychology. After 2021, she looked inward and pondered her future.
Paris 2024 wasn't four years out. It was three. The compressed timeline created even more questions.
Could I still add to the environment?
Is the team going to drag me along for this?
Or will they leave me behind?
"It wasn't automatic to me, but I really spent some time thinking about it. And my teammates, as they made their decisions, who would be returning and what this new team would be like and what could I bring? Was that still the right move?
"It's another risk," Ashleigh says. "As you get older as an athlete, to decide to re-engage in something that's so hard and so challenging to your body and your mental and your emotional wellness.
"It's just tough. And I decided that, yes, I have something to add. I have a lot to add and I'm up to the challenge."
Rather than leave on top, with two Olympic gold medals and the accepted status as the world's top keeper, she is betting on her teammates and herself to get a third consecutive gold. Her success, she insists, is just a reflection of her teammates' success.
As it was with her siblings — "everyone's successes are everyone's successes and everyone's failures are everyone's failures" — this quest for three is an all-or-nothing endeavor.
Legacies and mantle-holders be damned.
"I think that our team is one of the best teams that I've been a part of in my life, solely from the culture, the work ethic of the team, the values of the team and what we prioritize. And knowing that if you're not good enough, there is someone right behind you to take your spot. So that competition that's built into this environment, while also knowing that if you're in this you're going to play your role and you're going to do it well.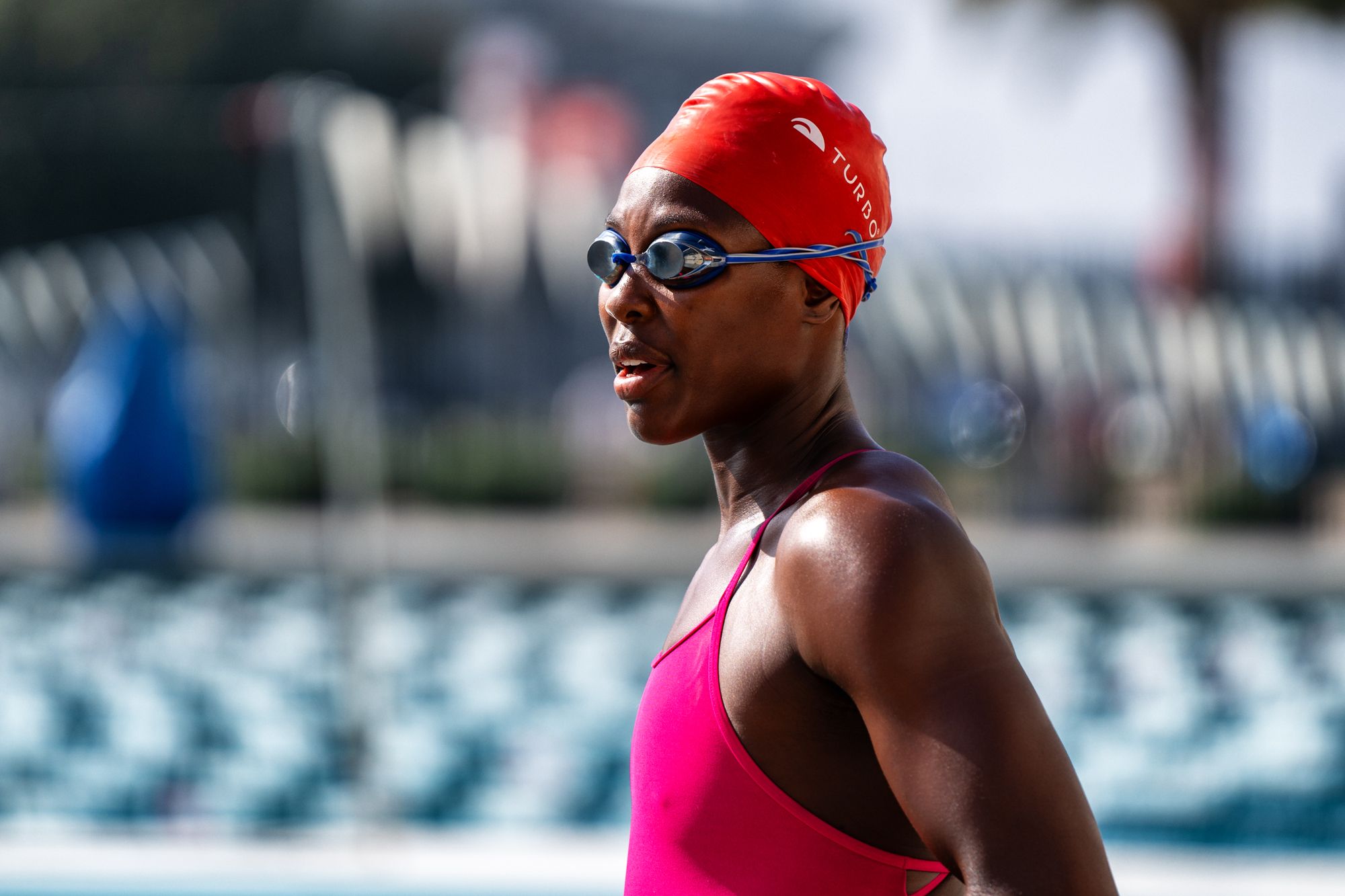 "I feel like me being the top goalkeeper in the world or holding that title is only a reflection of me having the best defense in the world in front of me. That defense going on and being the best offense in the world and our team being made up of the best players in the world. So, if I don't have the best shooters, I cannot be the best goalkeeper.
"If they don't have the best goalkeeper, they're going to have to step it up. They're going to have to compensate in different ways. And I think in a team environment where you're all like a spider's web supporting each other, you feel any weakness, you feel all the strength. So you have to figure out how to work together to make that web the strongest that it can be.
"And I think we're all very aware of that."
---
As inspired and focused as she may be, Ashleigh Johnson's greatest legacy will likely have nothing to do with being the world's top goalkeeper.
Water polo is one of many sports that struggles with inclusivity and access for all people. As a Black woman, Ashleigh carries the weight of something greater.
She is the only person of color on Team USA. Internationally, she is often the only person of color playing. When she was younger, this was something she struggled with.
"I think it was really hard for me when I was younger to understand how I fit into the grand context and what it meant to be Black in a predominantly white sport because when I was young, being Black in a predominantly white space just meant trying to fit in as best as I could," Ashleigh says. "So when I came to this environment and — maybe not my teammates — but people were so focused on how I was different.
"I was like, 'Okay, I can't hide. I need to understand this. I need to really, really understand how these people who don't know me are telling me how important I am to be here.' I'm like, 'I'm just here to play water polo. I just love this game.' But when I actually took the time to understand, and understand the history of exclusion of Black people from aquatics in general, but also our sport by association, I understood how important it was to be looking like me and to be doing what I do and loving it, you know?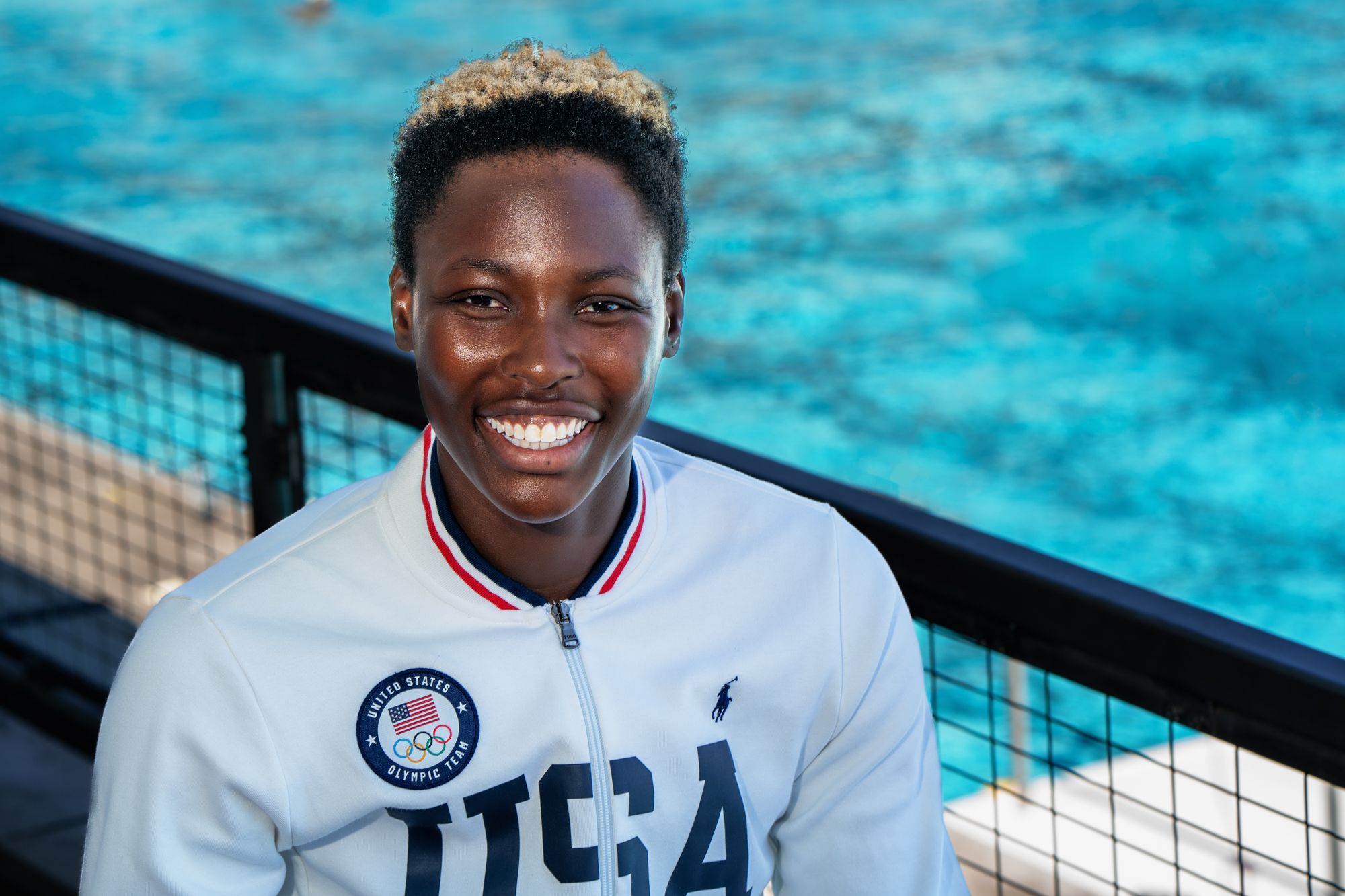 "And I realized why, when I was in college, I couldn't imagine myself here. And it just brings it back to the fact that if you don't see it, you can't really imagine yourself there and how much representation matters and how important it is to be here and speak on it and speak on how hard it is.
"But also how rewarding it is and just recognize the opportunity there is and that someone has to open up a pathway to that opportunity and be willing to do so."
Perhaps Ashleigh is gifted with the heaviest crown of all. She has the gold (twice). She's considered the best in the world. But that's not enough. The gravity of representing people of color — to be that role model and inspiration to young girls everywhere. To show them the way. That is significant. And while it took her some time to see who she is — to see the person they see — she has arrived on that stage and has taken the leading role.
Ashleigh has an electric smile, a disarming personality and she's an easy conversationalist. She's both a "goofball" and "someone who's not afraid to make you think," according to her coach. All of that is to say she's comfortable in her skin.
"I have all these pictures from over the years," Adam Kirkorian says. "Maybe it's other athletes, maybe it's fans or just people who happened to catch their first water polo game. There will always be a person of color or multiple people of color who will go up and create a conversation with her. I have these pictures of her talking with a group of kids from Australia, and one of her talking with a male African American water polo player from Spain — just all over the world.
"And I think she's finally embracing that role, and it's pretty inspiring."
She is the public face, no doubt. She is the spokesperson, the champion, the example of what is possible. But the future is not hers alone to shape. She understands that organizations, national governing bodies, clubs — all of them can influence the growth and inclusiveness of this and other sports.
To them, she has a simple message.
"Remember to wield that responsibility with a lot of care and a lot of intention."
To all the young kids out there who find themselves in the same position she has been in, Ashleigh offers a reflection of her own struggles, with the maturity of a woman who has seen much and accomplished more.
"I would say to kids who are in a sport and feel like the thing that makes them different, that holds them back, I would say to lean into that difference. That's going to be your strength. Don't push it away because as much as you think you're hiding it, everyone else sees it, whatever it is, it's a part of you.
"It's who you are. And the sooner you can own it, the sooner it can become your strength and you can be you."