The first bottle of wine that Joe Blanton ever tasted – ever really tasted, that is – was a 2002 Joseph Phelps Insignia. He was 24 years old at the time, and up until then he knew nothing about what wine was supposed to taste like, or smell like, or look like, or how much it could burrow into your soul if you let it.
Blanton grew up on a farm in a dry county in rural Kentucky. He was chosen as a starting pitcher in the first round by the Oakland Athletics in 2003, a draft chronicled in Michael Lewis's iconic book Moneyball. He was a young ballplayer from a bourbon-making state. What did he know about wine? Sure, he drank it sometimes when he went out to a steakhouse with his A's teammates, but this? This was different. This bottle of wine was not just an accompaniment. This bottle of wine would literally change his life.
It was Blanton's first trip to Napa Valley, the renowned wine-growing region that's roughly 40 miles north of Oakland, and as he and a few teammates escaped the city and crossed a bridge over the Carquinez Strait, the landscape began to change before his eyes. He wasn't in the city anymore; he was in an entirely different world. This part of northern California was laced with farms and vineyards that reminded him more of his Kentucky home than of the ribboned freeways and urban sprawl of the Bay Area.
"Before that trip," Blanton tells me, "I don't even know if I'd ever even bought a bottle of wine."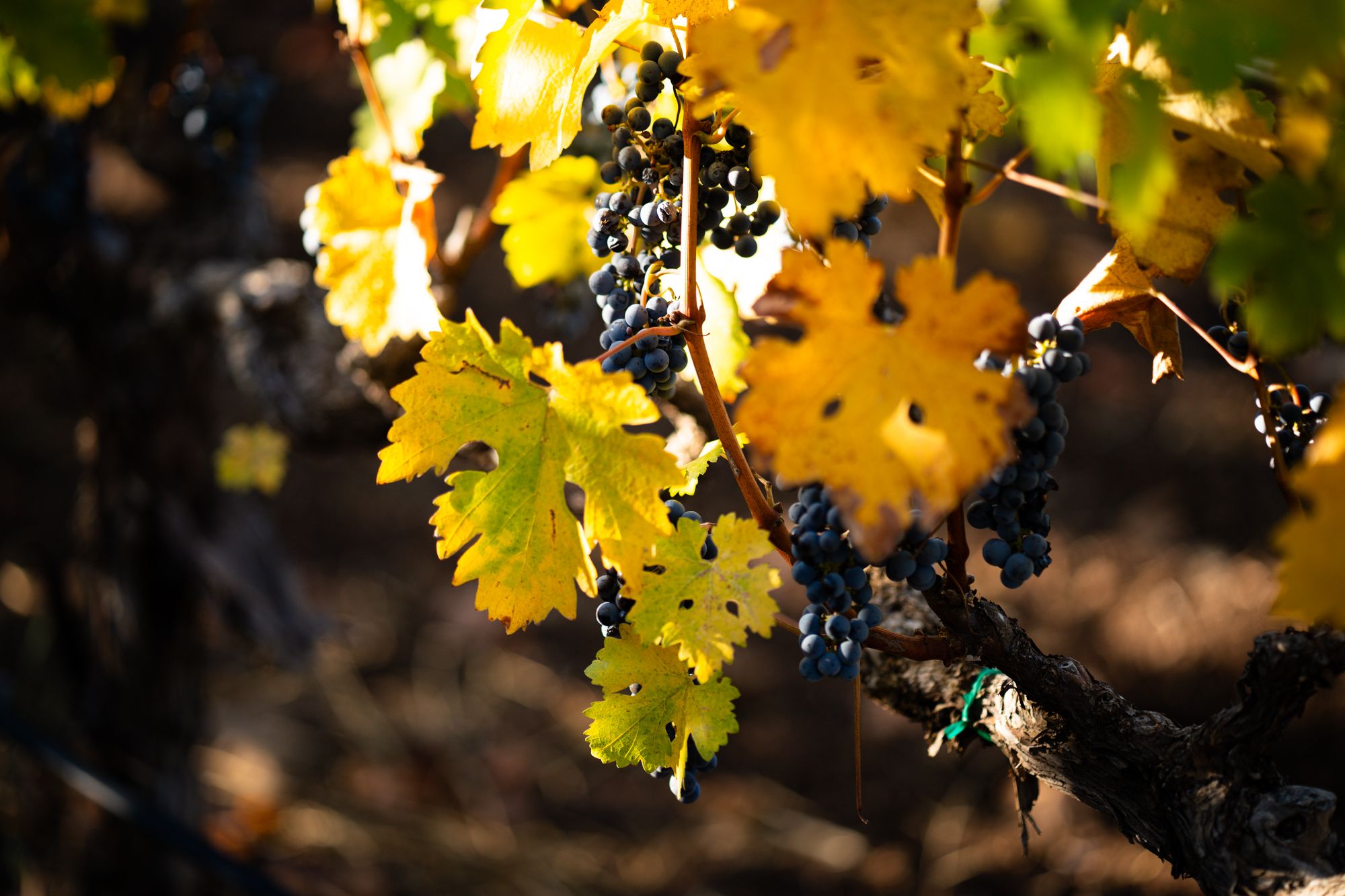 And then came that bottle of 2002 Insignia. This was no ordinary bottle – it was a rich blend of the classic Cabernet Sauvignon grapes that made Napa famous, along with some Merlot, some Petit Verdot, and a touch of Malbec. This was Wine Spectator's number-one wine of 2005; it had notes of black cherry jam and allspice and boysenberry. However, back then, Blanton didn't have a palette sophisticated enough to notice any of those subtleties. All he knew was that he found himself sitting on a balcony, staring out at the impossibly beautiful scenery on one of those impossibly beautiful northern California afternoons, and he thought to himself, Man, this is good wine.
Nearly years later, Blanton sits in an immaculate house a few short miles from where he tasted that bottle of Insignia as the squirrels scavenge the oak trees outside and the persimmon branches bend under the weight of their ripe fruit. The grapevines on the adjacent property have been recently harvested and are beginning the slow transition into winter. Out the picture window is something that looks like an impressionist portrait: The grass, the trees, the rolling hills giving way to the mountains. Behind him is a massive glassed room full of wines, some his own, some gifted to him by others.
Blanton picks up a glass of his very own Cabernet Sauvignon that he helped harvest with his bare hands. He'd opened it a few days ago for some guests, but as he takes his first sip, he notices the tannins. It tastes pretty good to my unsophisticated palette; Blanton says it needs a little time to open up and breathe. But if there's one thing Blanton realized a long time ago, it's that it's easier to breathe up here. There's something about the feel of this place that changes the way you see the world.
Don't get him wrong – as much as Blanton loves wine, baseball remains his first love. If Blanton, who turns 43 in December, could sign with a major-league team tomorrow, he'd do it in a heartbeat. This is a guy who built a reputation as a survivor, who pitched 13 seasons and spent time with seven different franchises and won a World Series ring with the Phillies in 2008. But part of the reason for his survival in the big leagues was his ability to evolve, and Blanton evolved into a life post-baseball by finding a passion that can carry him through the second half of his life.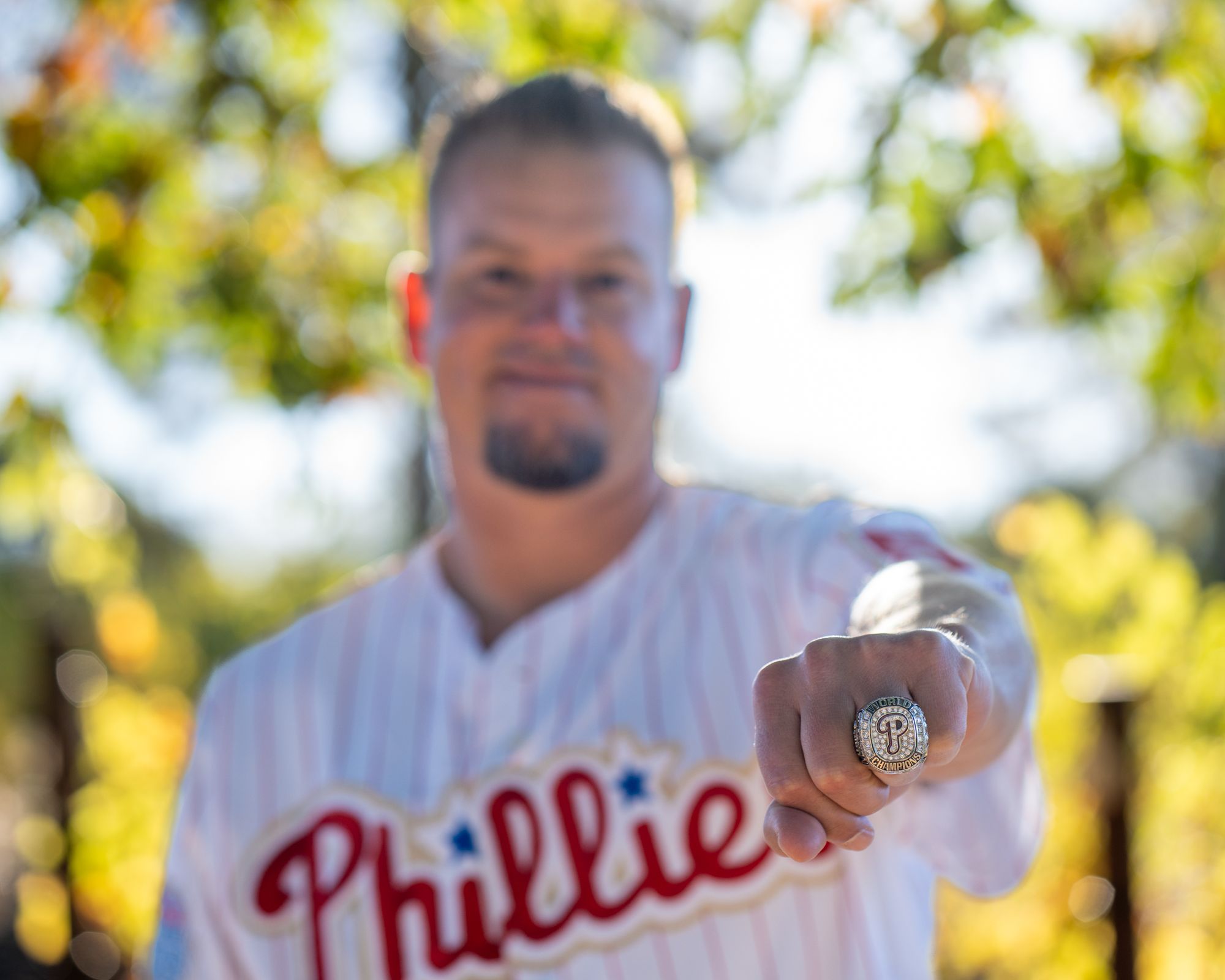 This, says Blanton, is what a great bottle of wine does to you: It opens you up to the possibilities. You see how a single bottle can be affected by climate and soil and shade; you see how much the little things affect the finished product. You understand the richness that comes with aging, and how everything changes with time, and how you have to focus on the process from start to finish. And if you're persistent enough – and if you're lucky enough to have a lucrative major-league arm that allows you to afford a place like this–you wind up in one of the most picturesque places on earth, surrounded by the people and the places and the things you love.
"You have a glass you like," Blanton says, settling into his chair, "and the next thing you know, you buy a vineyard."
---
Blanton's vineyard is actually 20 minutes straight up Howell Mountain from his house, as I found out the hard way when I set my GPS to the wrong address on the drive up from Oakland. But I can attest that Blanton is not lying when he says the views up the mountain are spectacular. When I call Blanton to tell him about my mistake, he tells me to take my time getting down to the house. He's in no rush.
The vineyard is called Selah Wines, a reference to a Hebrew word that means "to pause and reflect." For a while, Blanton and his wife, LeeAndra, thought about building a home up there for themselves and their three children, but then they realized they didn't want to be navigating those narrow roads and tight switchbacks to shuttle the kids back and forth to school and sports practices every day. So they settled here, right down the road from the famous Napa Valley sign that inspires a thousand selfies every day and a few minutes from the elegant little town of Calistoga.
The whole area's changed a lot, even from the time Blanton started coming up here. A lot of the vineyards are being bought out by large conglomerates; at the same time, restaurants like the French Laundry, down the road in the town of Yountville, have turned Napa Valley into an upscale destination for foodies and wine lovers alike. But Blanton isn't interested in going down that corporate path. Selah is a small vineyard that produces roughly 250 to 300 cases of a single Cabernet Sauvignon every year. You won't find it in many restaurants, or at many wine shops; there is no tasting room at the vineyard. If you want a bottle, your best bet is to order it off the website.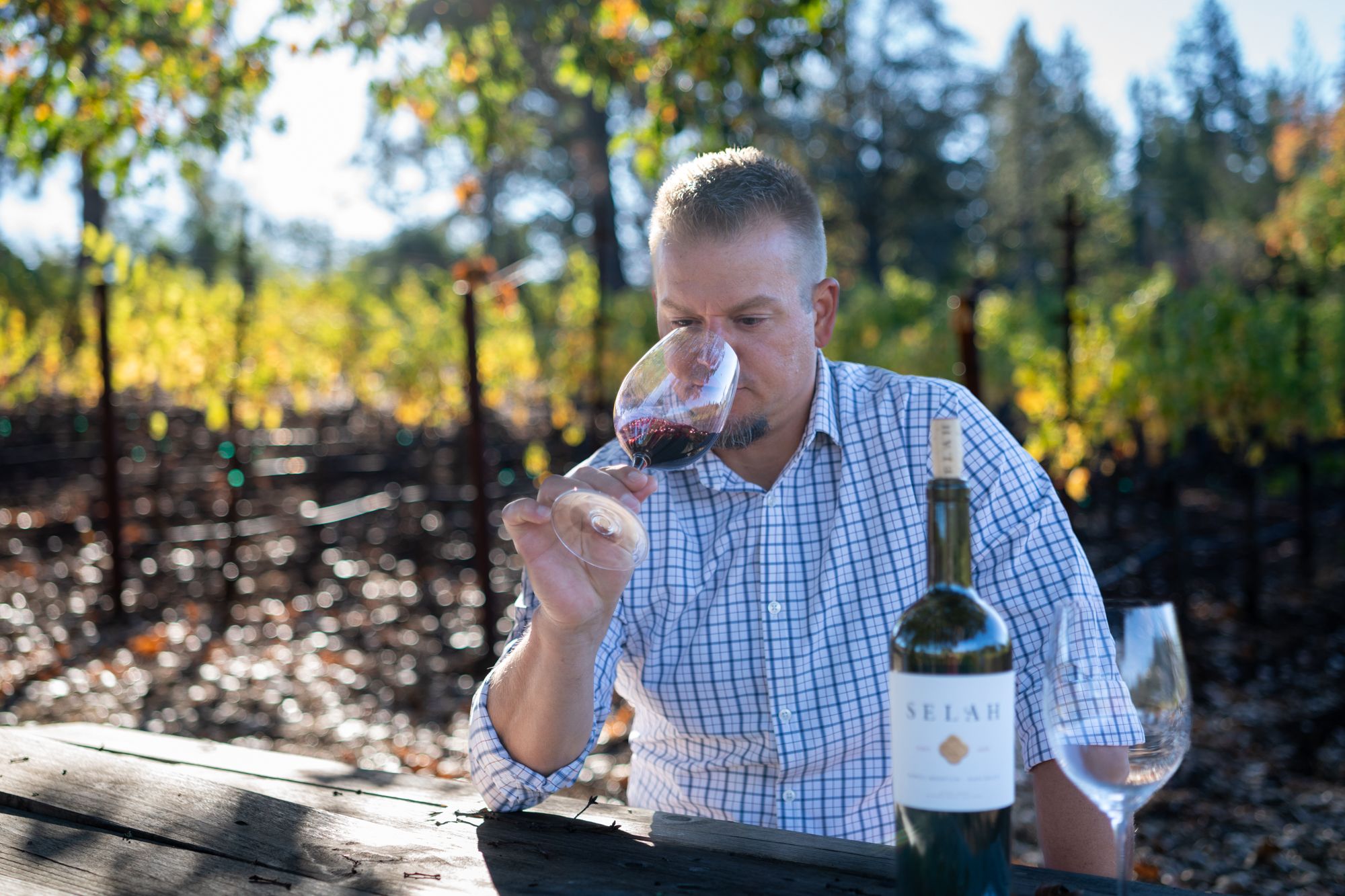 And that's the way Blanton would like to keep it. While there are conglomerates in Napa buying anything with a recognizable name, he associates himself more with the small boutique family-owned producers who love living in this part of the world and making wines that they enjoy drinking. Some have been doing it for generations, passing it down from one family member to the next.
"I didn't get into this for the profit," Blanton says. "I guess the right term is that it's a passion project."
---
After that first trip to Napa, Blanton knew he had to come back. He met LeeAndra, a northern California native, while pitching in Oakland, and they started coming to Napa every year as soon as the offseason hit, right around this time of year, when the grapes have just been harvested and you can smell the fermentation in the air. Those trips were important to him not just for the wine; they were a way for him to pause and reflect upon his own career and what might happen next.
"We called it a pause button from the season," he says. "Every guy in baseball has their thing, right? Some go to the beach, some go hunting, some go overseas. And for me, it was here. And when I say we came every year, I mean every year, for two weeks."
With each passing year, Blanton started to learn more about wine. Sometime around 2008 or 2009, when he was with the Phillies, Blanton and a few teammates came to do a tasting at the luxurious Calistoga Ranch hotel. And the person pouring asked if they minded if someone joined them at the tasting. He played baseball, too, they were told. And now he's in the wine industry.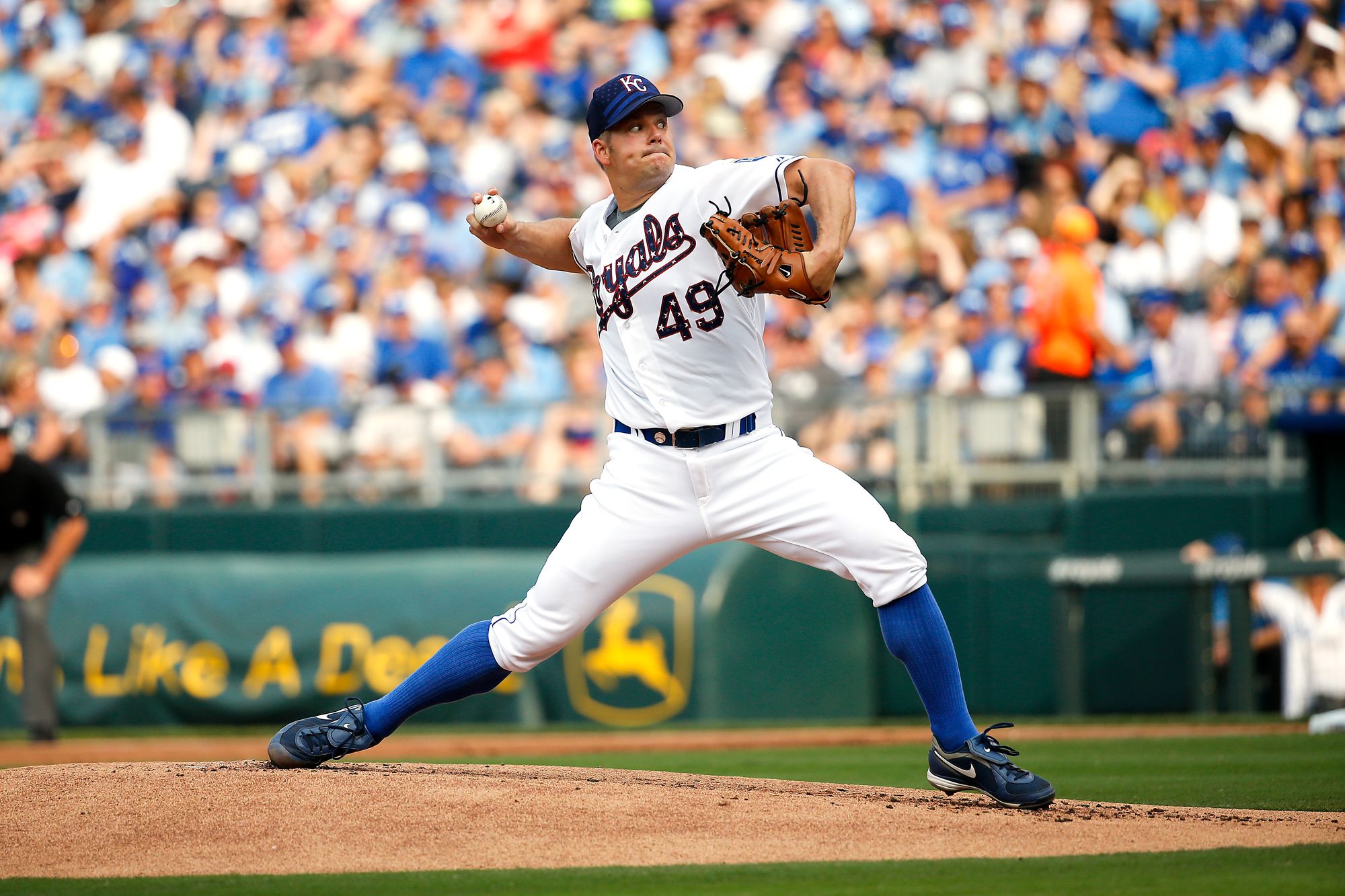 And in walked Tom Seaver, one of the greatest pitchers of all time.
Blanton and his teammates sat with Seaver, and he invited them to his vineyard. The other guys were flying back home, but Blanton and his wife were in the midst of their two-week stay in Napa. So they drove up, saw the vineyard, spent time with Tom Seaver, talking baseball and wine and what it was like to own a vineyard. And on the way home Blanton thought to himself, That would be a cool thing to do.
Still, Blanton thought, how many people come to Napa and say they'd like to buy a vineyard? And how many people – even if they have the money to do it – actually follow through?
But Blanton's passion for wine just kept growing. Those trips to Napa kept coming. He and LeeAndra wound up getting married at the Calistoga Ranch. The first of their three children was born. And he kept remembering Tom Seaver on that vineyard and thinking, I'd like to do that. On the team plane, he'd set up tastings, and he and his teammates would make notes about what they liked and what they didn't like as they picked at a cheese plate and a charcuterie board. If he saw a rookie at the front of the plane wondering what was going on back there, Blanton would usher him back and tell him to have a taste.

By 2012, Blanton's final year with the Phillies, it became more than just a fanciful idea. When the Phillies would play the Giants, Blanton would fly into San Francisco and take a car straight to Napa. The next morning, he'd drive around with a realtor, searching for properties, and get back to San Francisco just in time for batting practice. In August of that year, Blanton got traded to the Dodgers, then signed with the Angels, and in the fall after a tough 2013 season, his realtor called him at his home near Nashville. A property had come on the market. The vines were already there–all Cabernet grapes, which was what Blanton wanted. It was a good location. A good size. It was going to go fast, the realtor said, so Blanton might have to bid on it from afar.
Blanton called around to a few people he'd met on his trips. They told him to go for it. He did. He was the proud owner of a vineyard.
And now he had to figure out how to make wine.
---
Blanton wound up hiring Seaver's niece as a business manager to help him get the operation off the ground. He also wound up hiring Seaver's winemaker, Thomas Brown, as well as a vineyard manager who oversees the farming. He figured nothing much would happen the next couple of years as they set up the operation; he thought maybe he could sell off his grapes to another producer until he was ready to make his own product. But Brown told him there was no reason to wait. "He was like, 'You should just go ahead and do it,'" Blanton says.
In March of 2014, the Angels released Blanton. He signed with a minor-league deal with the A's, made a couple of starts in Triple-A Sacramento, and called it quits. As he harvested his first crop of fruit that fall, he figured he might be done with baseball, but in 2015, he signed a minor-league deal with Kansas City. He bounced to Pittsburgh for a bit, and signed with the Dodgers in 2016, where he excelled as a relief pitcher. His career had evolved, and his wine was evolving, too, and it was hard not to notice the parallels between the two.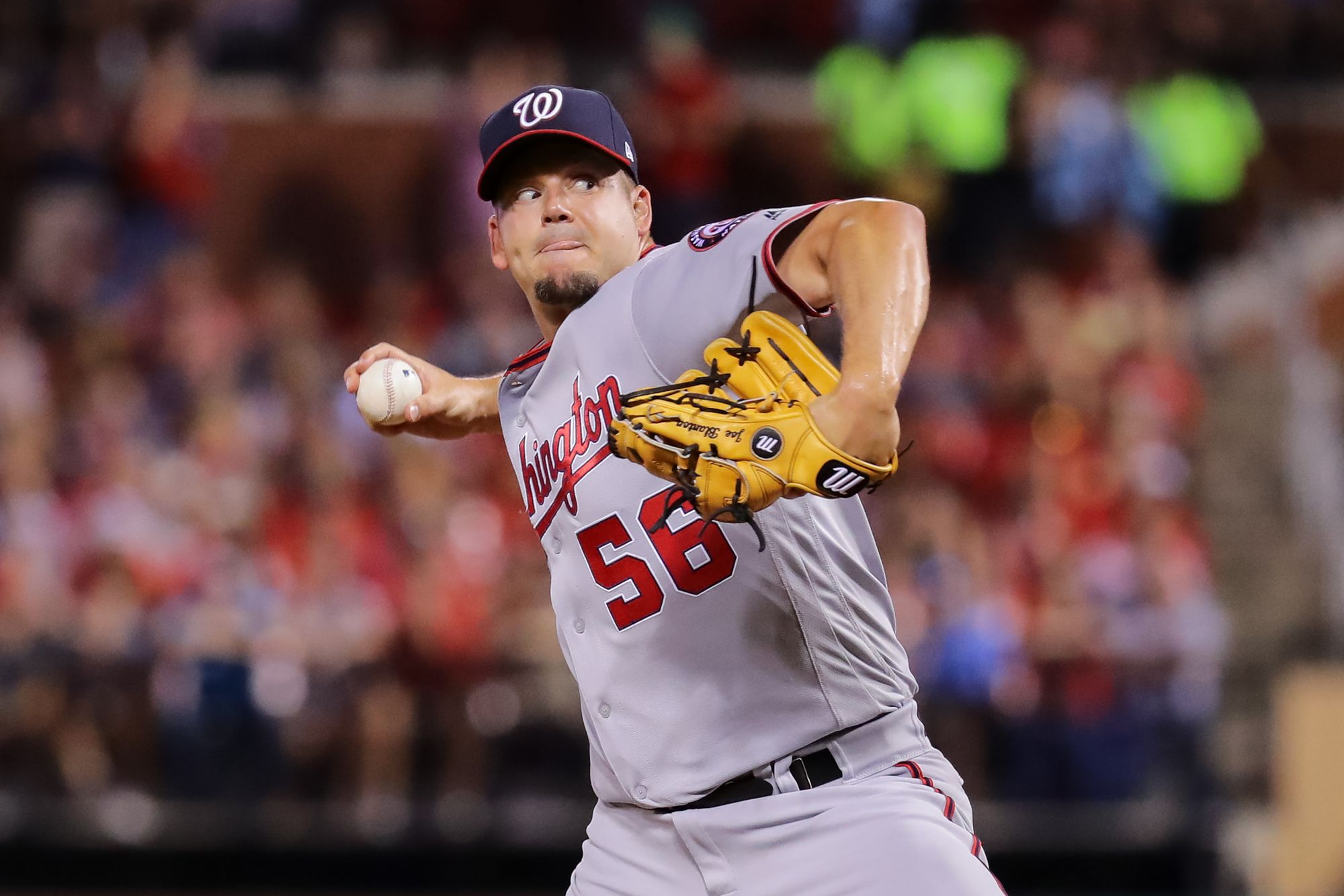 "From being a starter to going to the bullpen I had to completely change who I was," Blanton says. "And then you get older and you don't throw as hard, so you have to become more reliant on different pitches."
The focus on those little details had always appealed to Blanton. You tinker, you change, you evolve. And it was the same at the vineyard: There, his job was more like that of a general manager, where he had to put his winemaker and vineyard manager in the right position to make the right choices. Their first Cabernet, from 2014, received an excellent review from the wine publication Vinous, and subsequent years have also been well-received.
It was getting more difficult for Blanton to do things from afar, and LeeAndra was itching to get back to California to be closer to her family. And so the Blantons moved to Napa full-time in 2015. Soon after Blanton pitched one last season with the Nationals in 2017, they bought this property and built this house.
For Blanton, being there was part of the pleasure of owning a vineyard. He didn't want just to be an absentee owner who showed up once a year; he wanted to get his hands dirty. He wanted to immerse himself in the culture of Napa. Every fall, he and his wife and kids head up the mountain before daybreak to help harvest the grapes by hand. Blanton's gotten to know local drivers who direct tourists to him for private tastings; he pours his wine at events and sometimes travels back to cities like Chicago or Philadelphia to promote his product. And with each passing year, as he learns more about the business, he realizes how much that 24-year-old who gazed around in wonder at the beauties of Napa had to learn about wine–and about himself, too.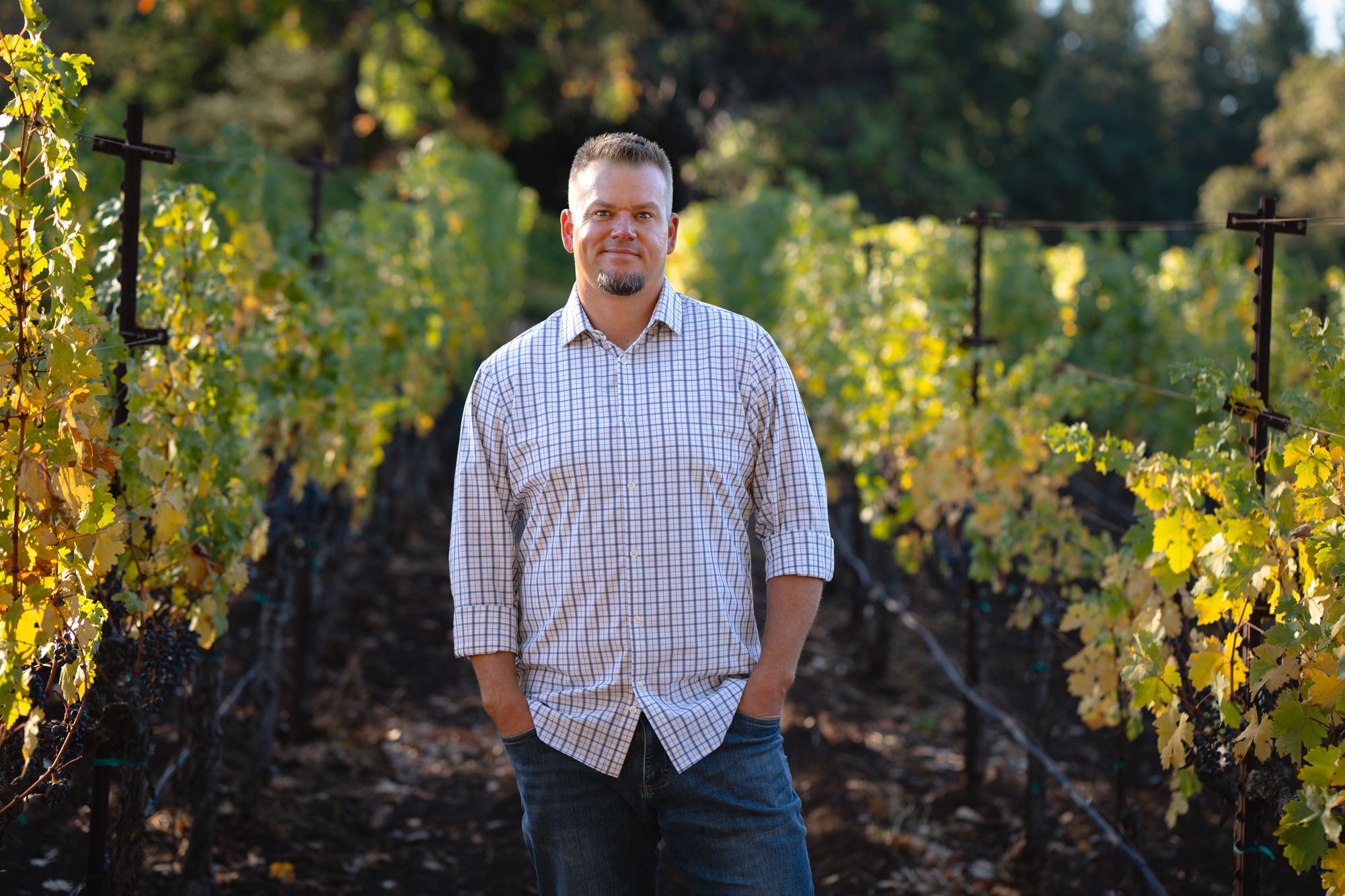 The whole process continues to evolve, just like Napa continues to evolve in the midst of a changing climate: In 2020, wildfires tore through the nearby hills and burned down Calistoga Ranch, where Blanton and his wife had gotten married. As I walk back to my car and prepare for the drive back to the city, Blanton shows me the burned-out trees at the top of the hill, near a literal castle that one of his neighbors built. There's something kind of amazing about this contrast: About how Napa projects so much moneyed sophistication, but at its heart, it's just a farm region, just like the corner of rural Kentucky where Blanton grew up.
"Some people think of it as this very elevated experience, but this is truly the root of wine-making," he says. "It's just farming."
That spirit is all around him here, and the happiness Blanton projects during our time together is akin to the joy that people feel when they first visit this part of the world. Their breathing slows. They relax. They notice the little things. And they can't wait to come back again.
Blanton reaches to the ground and picks up a round green fruit. It's called a guava pineapple, and when it has the time to ripen and evolve, it falls to earth and produces a sweet fruit. He gives me a couple to take home, and I ask him if he's ever thought about getting back into baseball someday, as a coach or instructor or anything else, especially as his kids get older. Of course he has, he says. Baseball's always going to own some part of his soul. When he met a few old friends who were coaching in the sport over drinks last year, ideas got thrown around. Maybe there was a home for him, even in a sport that's changed tremendously since he retired.
And then he came back here, and he thought, Why would I want to go anywhere else? It took him a long time to get here. He's in no rush. He's already home.