It's a sweltering Texas afternoon. Ninety-seven degrees, but with the humidity in Houston it might as well be 110. As the adage goes around here, it's not the heat that gets you — it's the humidity. And today the humidity blankets your skin like a hot wet towel that smothers every crevice of your body.
Mark Appel fans the bottom of his gray t-shirt for some relief, but there's little to give under the blazing afternoon sun. He's walking the outskirts of the Post Oak Little League complex. The main gate of the chain-linked fence that surrounds the pristine fields — with their freshly cut grass and smooth infield dirt — is locked. With no obvious way in, Appel offers a solution: "Let's try this gate over here."
Sure enough, Appel pushes the gate with a chain and lock weaved through its holes and finds it unlocked. He walks through without a second thought. Is it trespassing? Maybe. But who's going to arrest the man whose name is engraved on a plaque hanging within these fences. It's right there on a brick pillar outside of the concession stands:
Post Oak Little League
Home of the
2003 Texas District 16 Champions
2003 East Texas Section 3 Champions
2003 Texas (East) State Championship Finalist
And then, the first name in faded gold lettering among the bronze background:
Mark Appel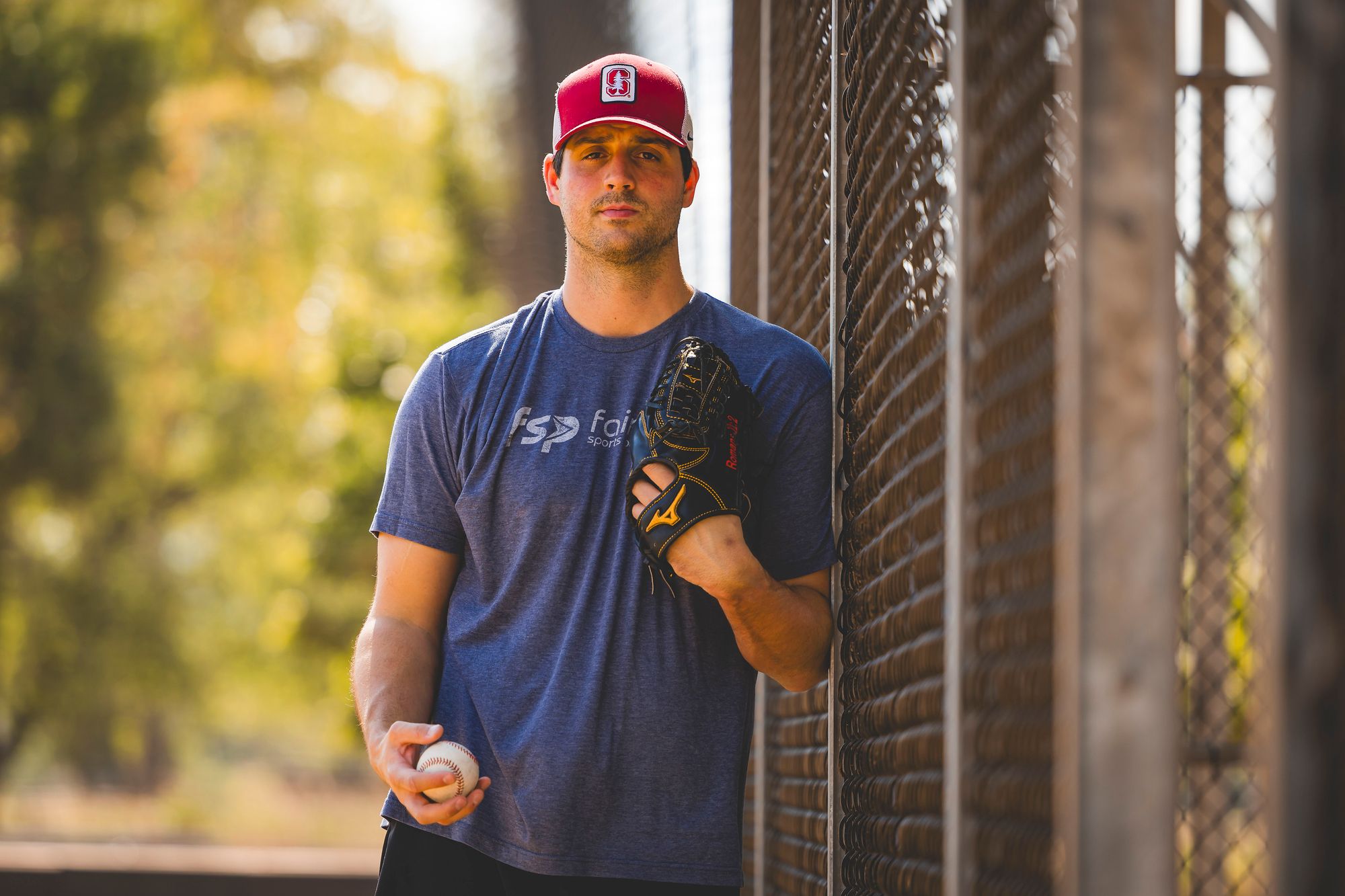 It's on these fields where Appel laid the foundation to his baseball career, long before he was ever the hometown kid who would one day be drafted first overall by the Houston Astros, and well before he was ever labeled the "biggest bust in MLB history."
Appel feels nostalgic as he walks along the red clay-colored track that borders the fields, a slew of memories flooding back with every step. Over there are the smaller fields where he played machine pitch and coach pitch. He never got to play on the larger diamonds because his family moved to California when he was 12. And here's the concession stand where he always got a sno-cone after games.
"This is where I fell in love with the game," Appel says, looking across the complex as birds sing and flag poles ding in a soft breeze. "It's interesting thinking about what that kid would have thought if he knew everything that would have happened to him in the next twenty years."
---
Let's go back a decade. Back to when Mark Appel still loves the game and the game is falling in love with Mark Appel.
He's 22, a recent Stanford graduate with a management science & engineering degree. He finds himself anxiously waiting for the commissioner of baseball, Bud Selig, to call his name during the 2013 Major League Baseball First-Year Player Draft. Appel is regarded as one of the top prospects, right there with outfielder Kris Bryant and fellow pitcher Jonathan Gray.
Any one of them are worthy of the top pick, but by god, there's just something about Appel. He's a hard-throwing right-handed pitcher with a three-and-a-half-pitch repertoire who has great instincts on the mound. He throws a fastball in the mid-90s, a changeup in the mid-80s, and a knee-buckling slider that baffles batters into feeble swings and misses.
Striiiiiiiiiike three.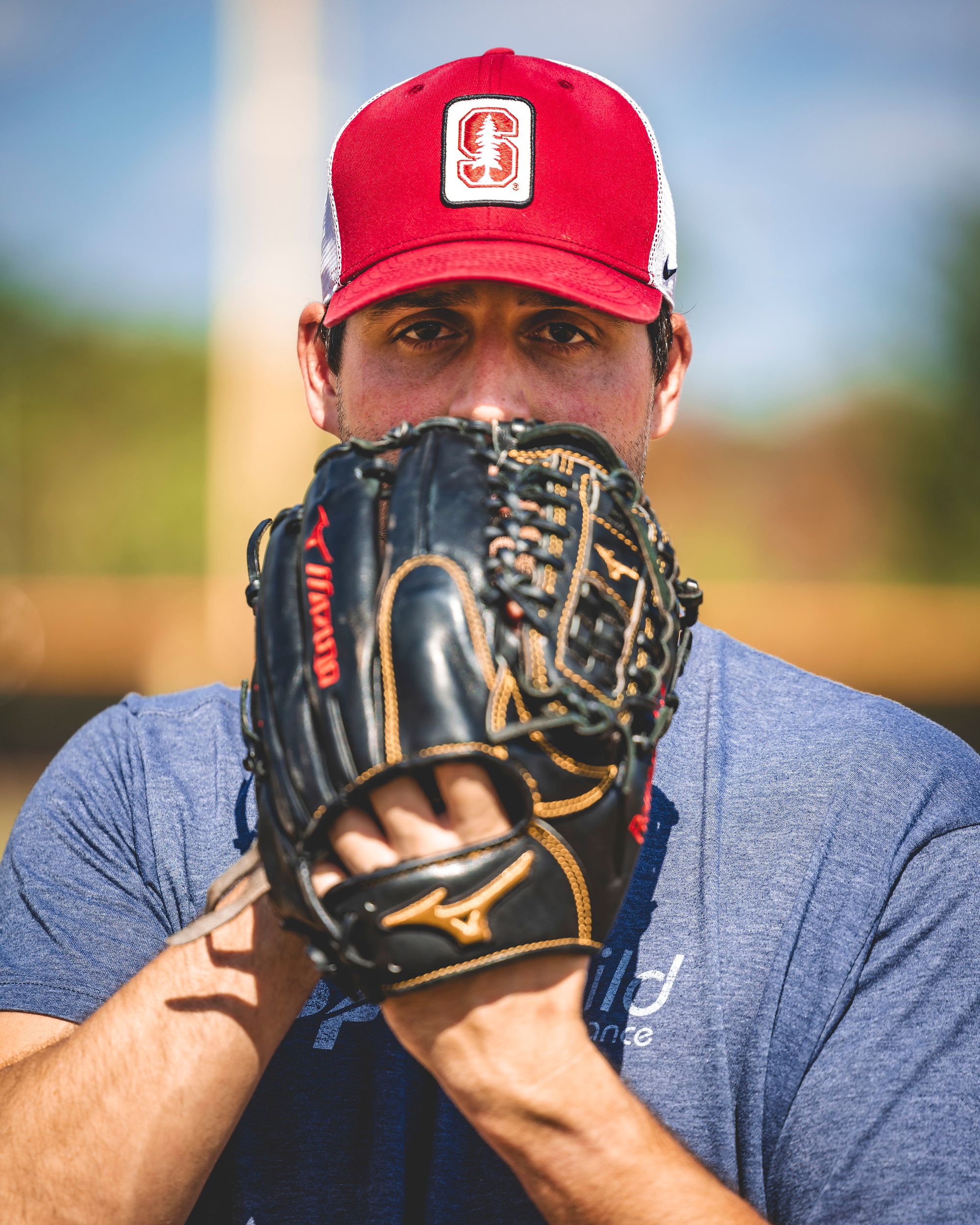 He entered the draft after a senior year at Stanford, where he won 10 games, carried a 2.12 earned run average, and struck out 130 batters in 106 1/3 innings. That final season was an improvement from his junior year when he was named the National Collegiate Baseball Writers Association Pitcher of the Year. As one pre-draft scouting report said, Appel "has a free, easy, old-school delivery. He throws strikes but leaves his pitches over the plate and up in the zone too often. Once he refines his command, he will be almost untouchable."
And then there are the Astros, who are in the midst of a massive rebuild. In fact, rebuild isn't even the correct term. They're burning down the whole damn house, blowing up the foundation, and building the entire thing from scratch. They haven't been to the playoffs in seven years, they spent the better half of the 2012 season trading away their best players for prospects, they owned the worst record in the league with 55 wins and 107 losses, and for the second year in a row, they find themselves with the first overall pick in the draft — and their choice of any one of those likely future stars.
So with Appel, the hometown boy, sitting there ripe for the taking, well, you've got the makings for the next great Hollywood sports movie. And just as if it was scripted for Hollywood, Selig, the sport's commissioner, announced the 2013 first-overall pick:
"The Houston Astros select… Mark Appel!"
There's something to be said about how the young Appel looks in the team's white jersey, its blue block lettering that reads "ASTROS," and his bright smile beaming as he's introduced days later before a home crowd.
Astros General Manager Jeff Luhnow, the man orchestrating the team's massive overhaul, said at the time Appel is "a premium talent and we see him as a future potential ace. He's exactly the type of player that we need to be adding to the organization. He makes us significantly better and we believe this is a special player that is going to be a part of our championship team someday."
Mike Elias, then the team's amateur scouting director, said Appel "is someone who has the potential to be a front-line starting pitcher for a very long time."
As for Appel, he said it's "every kid's dream to play for your hometown team. And now it's a reality. It's still surreal. I don't think it's sunk in."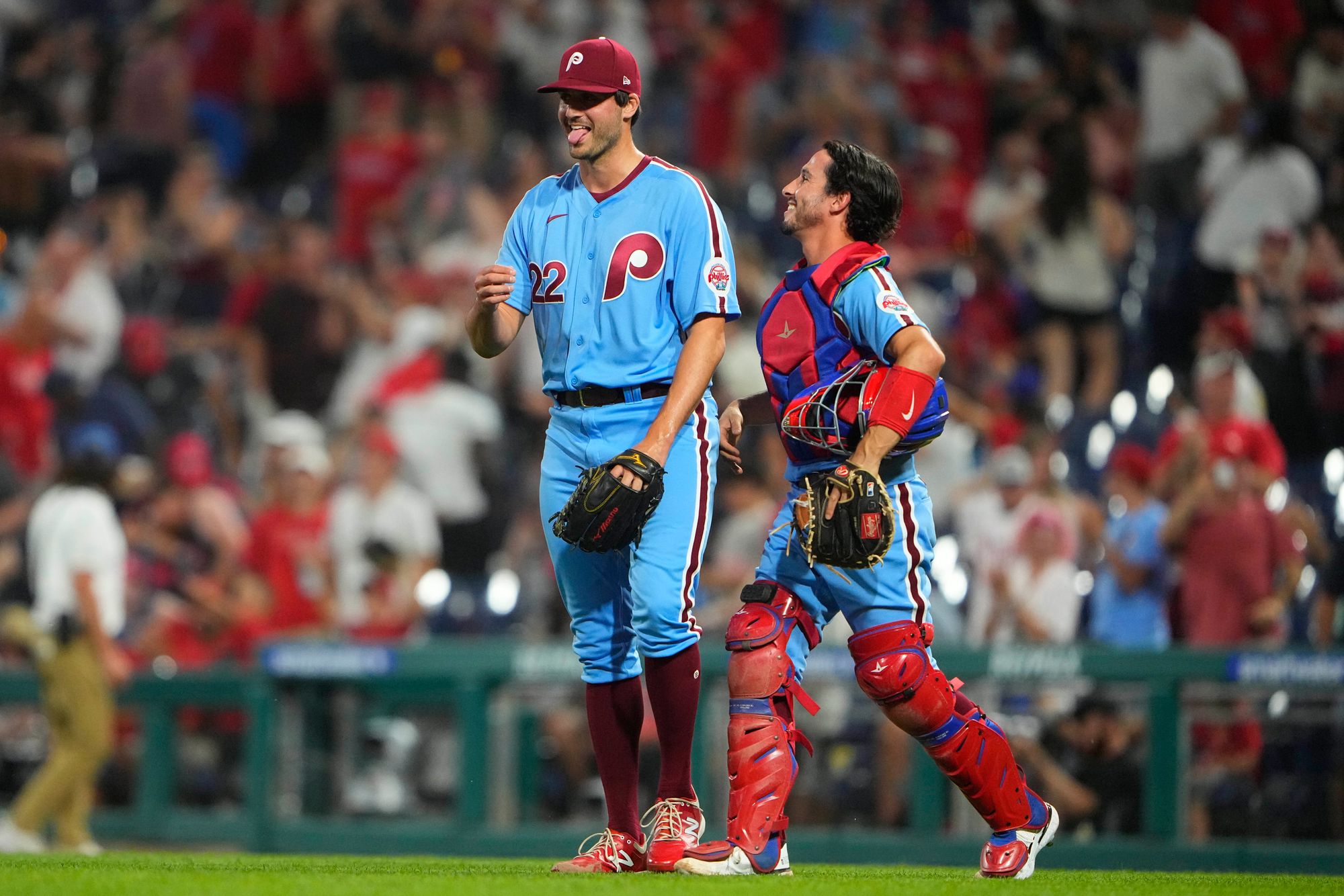 Immediately, a buzz grew around the Astros as the framework of their foundation took hold. Sports Illustrated would later offer a bold prediction: declaring Houston "Your 2017 World Series Champs" on the cover of its magazine. On an inside spread sandwiched between photos of George Springer and Carlos Correa, the team's 2012 first-overall pick, is Appel firing a pitch in a bright orange Astros jersey.
The magazine said he was "as risk-free a pitcher pick as has ever been made."
---
A pitcher is the team's first line of defense against its opponent. Equipped with an array of pitches in their arsenal — fastballs, offspeed, and breaking balls — they're tasked with keeping batters off the bases and from crossing home plate.
Appel was drawn to pitching in Little League. He liked being part of every play, plus he was tall and strong and could throw hard — a Little League coach's dream.
At Monte Vista High School in California, Appel essentially went unnoticed despite his dominance out of the bullpen. The Mustangs' starting pitching staff was loaded with Division I talent, which left Appel as a reliever. He later joined a Stanford baseball camp where he caught the Cardinal coaches' attention and was later offered a scholarship. There, he developed into a bona fide ace.
Appel was sent to the Lancaster JetHawks, a Single-A team representing the lowest level of minor league baseball. It's a standard move for any draft pick, no matter their talent level or where they are selected. It's an opportunity for players to adjust to professional baseball and for their team to assess their talents further. As players progress, they're promoted to higher levels as they await their call-up to the Big Show.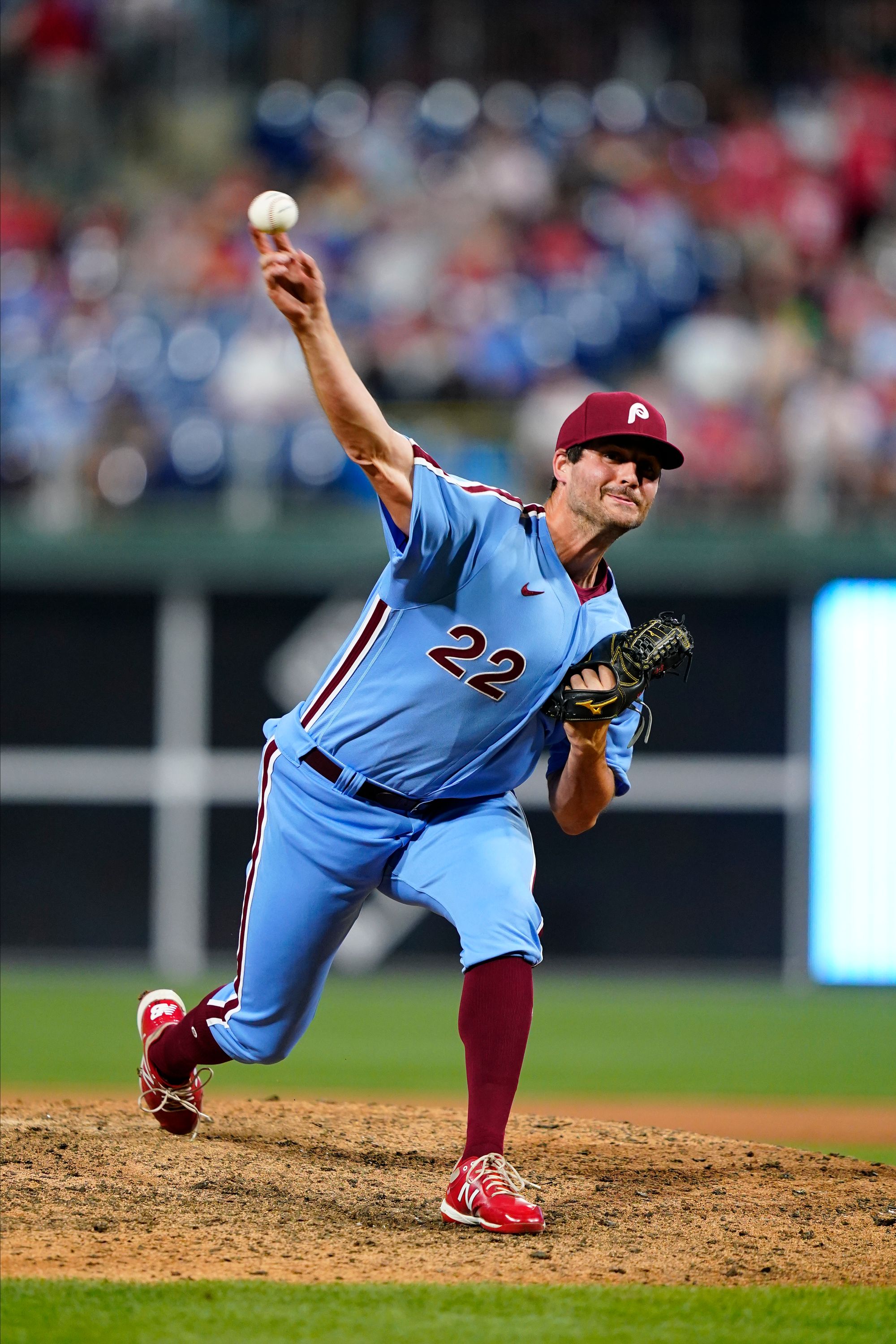 An MLB.com analyst said Appel could make his Major League debut by August, two months after the draft. Scouts believed he could reach the big leagues in time to start the 2014 season.
The timeline made no difference to Appel, but he saw no reason why he couldn't make the majors sooner rather than later. Nor did the media attention that the Astros were finally assembling a team that would one day contend for a World Series. He was finally a professional baseball player. If only Little League Appel could see himself now.
There's a flaw, though, with draft picks, advanced metrics, and analyst predictions. None have mastered the human condition. Sure, Appel had all the characteristics of an ace — tall and strong, hardworking and disciplined, smart on the mound — but none of those things can predict when a body will break down.
As Appel prepared for the 2014 season, he had emergency surgery to remove his appendix. A surgeon cut through his abdominal muscles to remove the small, finger-like organ at the end of his large intestine, which caused him to miss most of spring training. He was sent to Lancaster to start the minor league season.
Appel felt healthy and was eager to prove himself in his first full season. Lancaster provided its own troubles to the young pitcher, though. The team's stadium, The Hanger, is known as a hitter-friendly park due to its strong winds and hot temperatures that send balls soaring beyond the outfield walls.
Appel started 12 games for the JetHawks and gave up an average of 10 earned runs per nine innings. The frustration was palpable for Appel, who allowed an average of fewer than three earned runs per start during his senior year of college. To their credit, the Astros were patient with him, whether it was an understanding of the circumstances at Lancaster or his adjustment to pro baseball.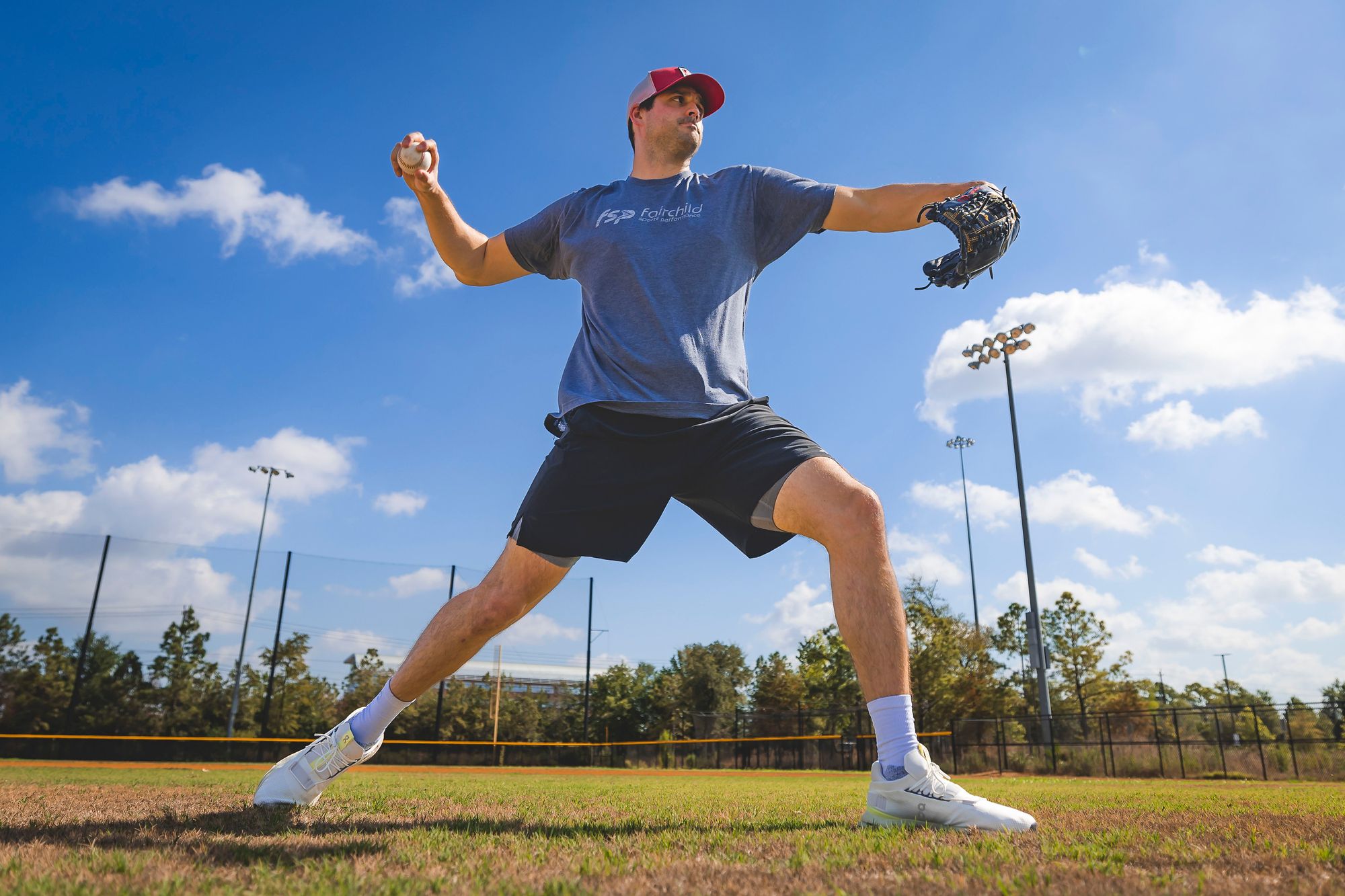 "For him, it's about getting better command inside the strike zone, getting the ball down and maybe coming in a little bit and doing some of the other things he needs to do to be more effective, especially there in that environment," Luhnow said at the time. "Things tend to be amplified there. What could be a fly ball in another environment ends up being a home run there."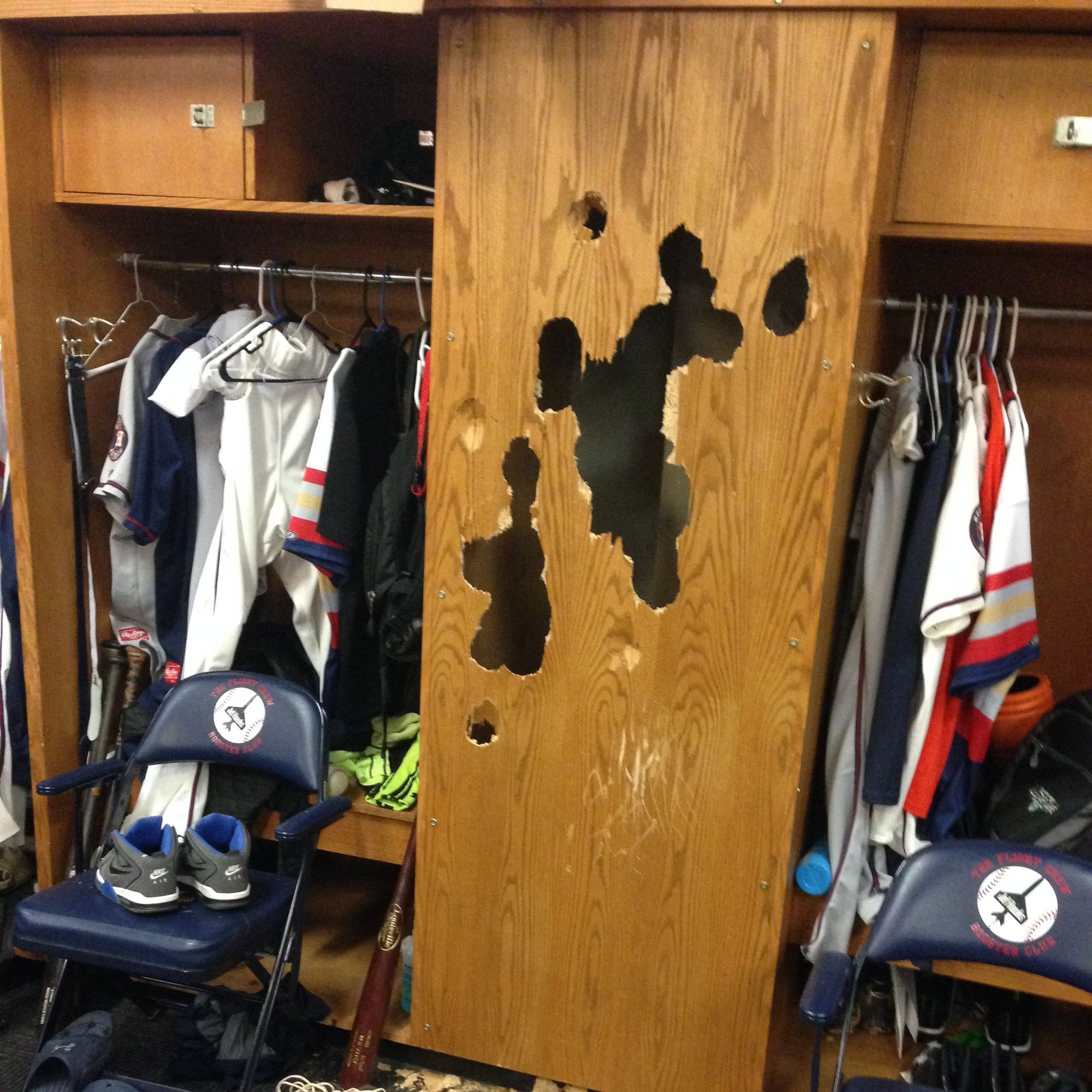 Appel's frustrations were boiling, however. How was it, he wondered, that he was putting in so much work and time in practice and bullpen sessions and not seeing any positive results? His frustration turned into anger during an outing he calls "one of my worst games ever." At home against the Vasalia Rawhide, Appel allowed seven hits and seven earned runs in 1 2/3 innings.
After he was taken out of the game, Appel retreated to the locker room with tears — feeling angry, overwhelmed, and utterly lost. He picked up a baseball and fired a fastball at a locker room wall. Crack! Another for the hard work that wasn't paying off. Bam! Another for the miserable outings. Split! One for expectations he wasn't living up to. Whack! Over and over and over and over and over until finally he felt like he had flushed out everything. He found a bench and sat, the cheers of the crowd bleeding through the silent walls. A gentle reminder that a game was being played.
That life goes on.
The reprieve, while welcome, was short-lived. Appel's struggles continued, sending him plummeting down the team's prospect rankings. After the 2014 season, Appel said he was the "worst pitcher in professional baseball." Seasons came and went. A promotion to Double-A proved what the team's executives feared most: Appel's struggles weren't limited to the hitter-friendly park in Lancaster.
Two years after he was drafted, in 2015, the rebuilt Astros traded Appel to the Philadelphia Phillies.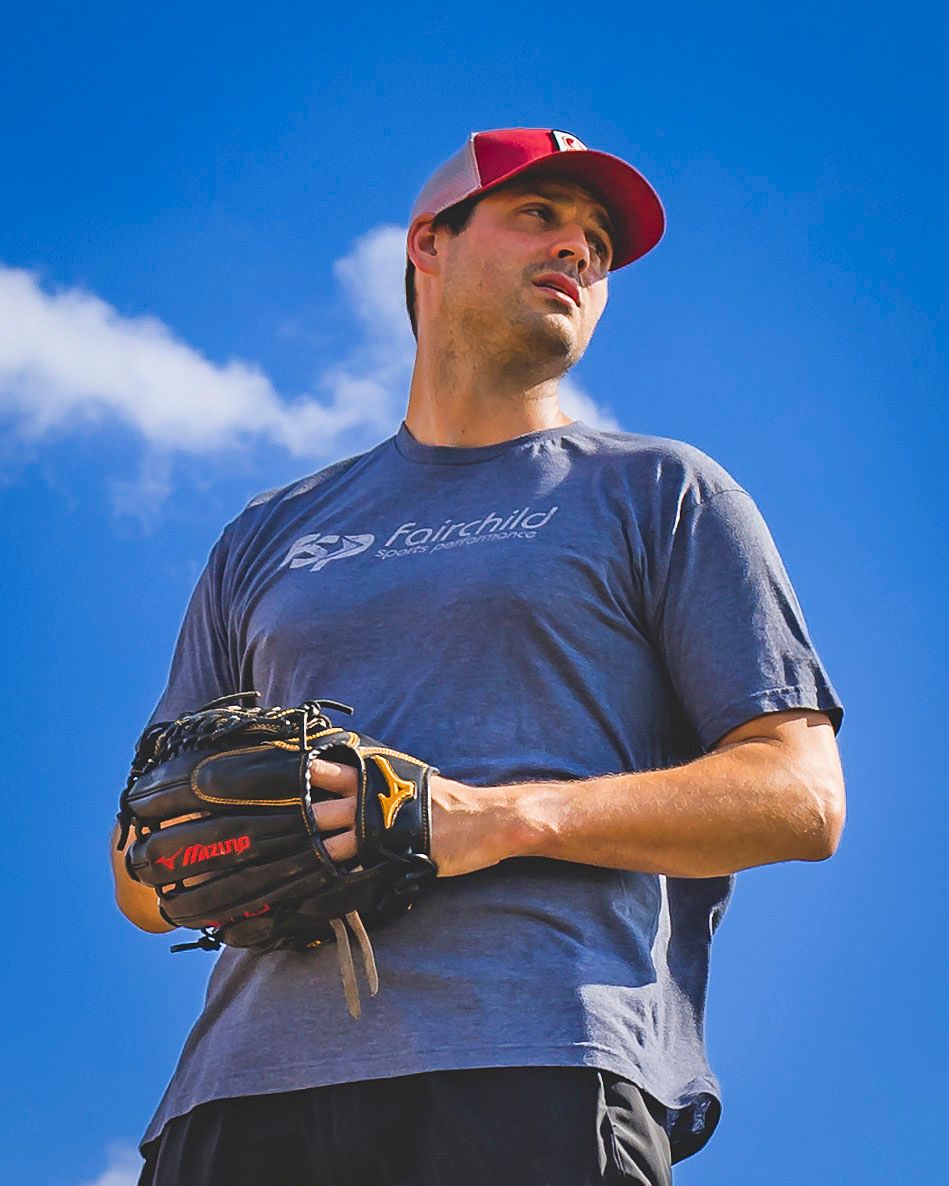 Maybe a fresh start with a new team and coaches would be what the struggling pitcher needed, if only he had the chance. In the following seasons, Appel was plagued by injuries that required surgeries and rehab. Fed up with the frustrations that he couldn't stay healthy, Appel took an indefinite leave from the game. He became the fourth first-overall pick never to make his debut in the big leagues, leading Bleacher Report to label him the "biggest bust in MLB history."
But he was at peace, with no plans to ever return.
---
There's something to be said for giving a sport your everything. Bullpen sessions replace birthday parties. Team travel trumps summer vacations. The season takes on a life of its own and requires all your attention.
For Appel, stepping away was like breathing fresh air for the first time in years.
Finally, he wasn't concerned about his earned run average or working on his mechanics or studying how to attack opposing hitters. Instead, he returned to Houston and slept in his bed every night. He spent the holidays with his family. Regularly attended church. Went whitewater kayaking in North Carolina, something he would never consider as a professional player because of the injury risk.
When the Astros won the 2017 World Series, just as Sports Illustrated predicted all those years ago, Appel watched from his couch as Correa and Springer, the players he was sandwiched between in that SI spread, mobbed one another on the field. He says he felt no bitterness or resentment toward the team that drafted him to carry it to that very moment.

While Appel no longer considered himself a professional baseball player, he kept in touch with former teammates and friends, none more so than his college roommate, Stephen Piscotty.
Piscotty had recently been traded to the Oakland A's, a team that plays in the same division as the Astros. When the A's played in Houston, Appel would go to games donning an Oakland hat, relishing in the experience of being a baseball fan rather than a baseball player.
It wasn't long before he began to wonder: Could I make a comeback?
It wasn't that simple, of course. Appel hadn't picked up a baseball in 18 months and would need another surgery on his shoulder. Would any team want a 27-year-old pitcher with a history of health problems and struggles in the minors? Determined, Appel called the Phillies.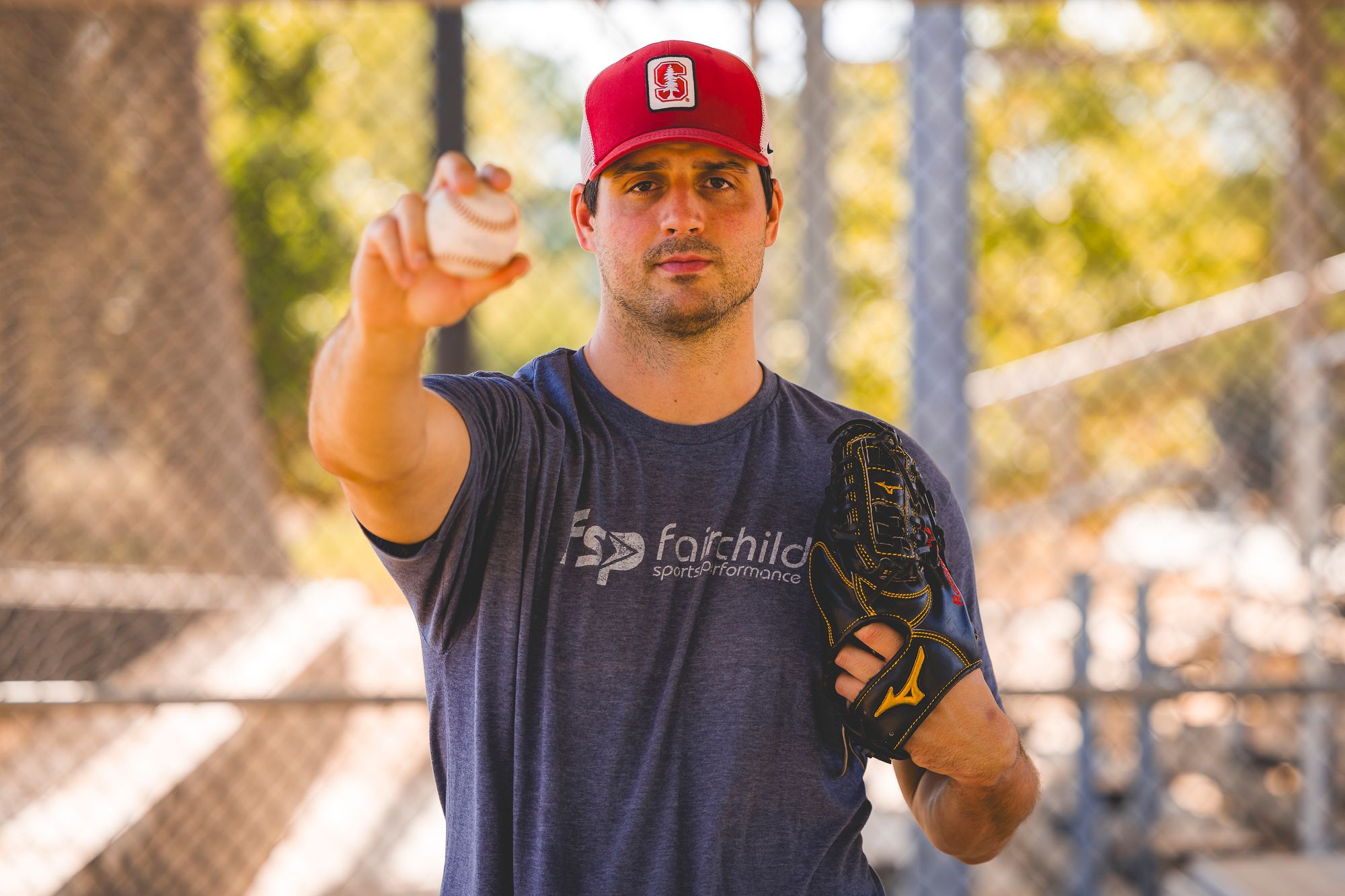 Sure, they told him, come out to Spring Training.
Life has a funny way of giving us what we want in unexpected ways. Appel's path to the majors was supposed to be straight and narrow, but instead was a years-long trip filled with twists and turns and detours.
None of that mattered, though, on June 29, 2022, when Appel took the mound in front of a home crowd in Philadelphia.
Standing there, he made a slow 360-degree turn, soaking in the cheering fans and snapping mental pictures of the moment that was nine years in the making. He got the Atlanta Braves' first batter to line out. The second reached on a single. Appel then caught a batter looking for his first major league strikeout. He ended the inning in the next at-bat forcing a ground out to second base. He walked off the mound having thrown 10 pitches and a scoreless inning in his major league debut.
"Getting an opportunity like this is far and above what I could have possibly imagined when I showed up to Spring Training," Appel said after the game. "Everyone has their own path. Some guys are quick to the majors and become superstars. Some guys are grinders in the minors and finally get their shot. Getting the reception I got in the dugout, it felt like I was being brought in this fraternity of big league ballplayers, and it was hard to hold back tears."
---
Appel is in a coffee shop — away from the furnace that is the Texas heat — sitting with an iced cold brew, questioning what's next. He's living in his hometown, a few miles away from the Post Oak Little League complex and not far from Minute Maid Park, where the Astros are in a tight playoff race as they vie for their third World Series in six years.
It's the day of the MLB trade deadline and the Astros have just traded for Justin Verlander, their former ace who helped lead them to two World Series. Appel finds himself out of baseball again after the Phillies cut him in Spring Training.
He's not ready to rule out another return, but he's honest about the reality of his situation. He's 32 now, ten years removed from his first-overall pick, and has undergone four surgeries. Quite frankly, he's not sure how much he has left in the tank.
He's more reflective on his career these days, cherishing the moments the sport has given him. He has no regrets about how his career unfolded, he says. But what happened professionally after such a stellar college career?
He thinks back to his appendectomy in 2014, shortly before the start of the season. Was he fully healed? A group of doctors told him years later that he never fully regained strength in his lower abdominal muscles, causing his body to overcompensate in other areas that led to so many arm and shoulder injuries. Was that the reason for his loss in velocity, his command struggles, and what ultimately derailed his promising career?
The questions are enough to drive a man mad. But there's one more. What would his younger self think about his career?
"I think he wouldn't have cared that much. He just wanted to play baseball and hang out with his friends," Appel says. "When I came back, that's how it was for me, just the joy of wanting to play the game for the sake of playing the game and getting to compete and have fun and be around cool guys in the locker room."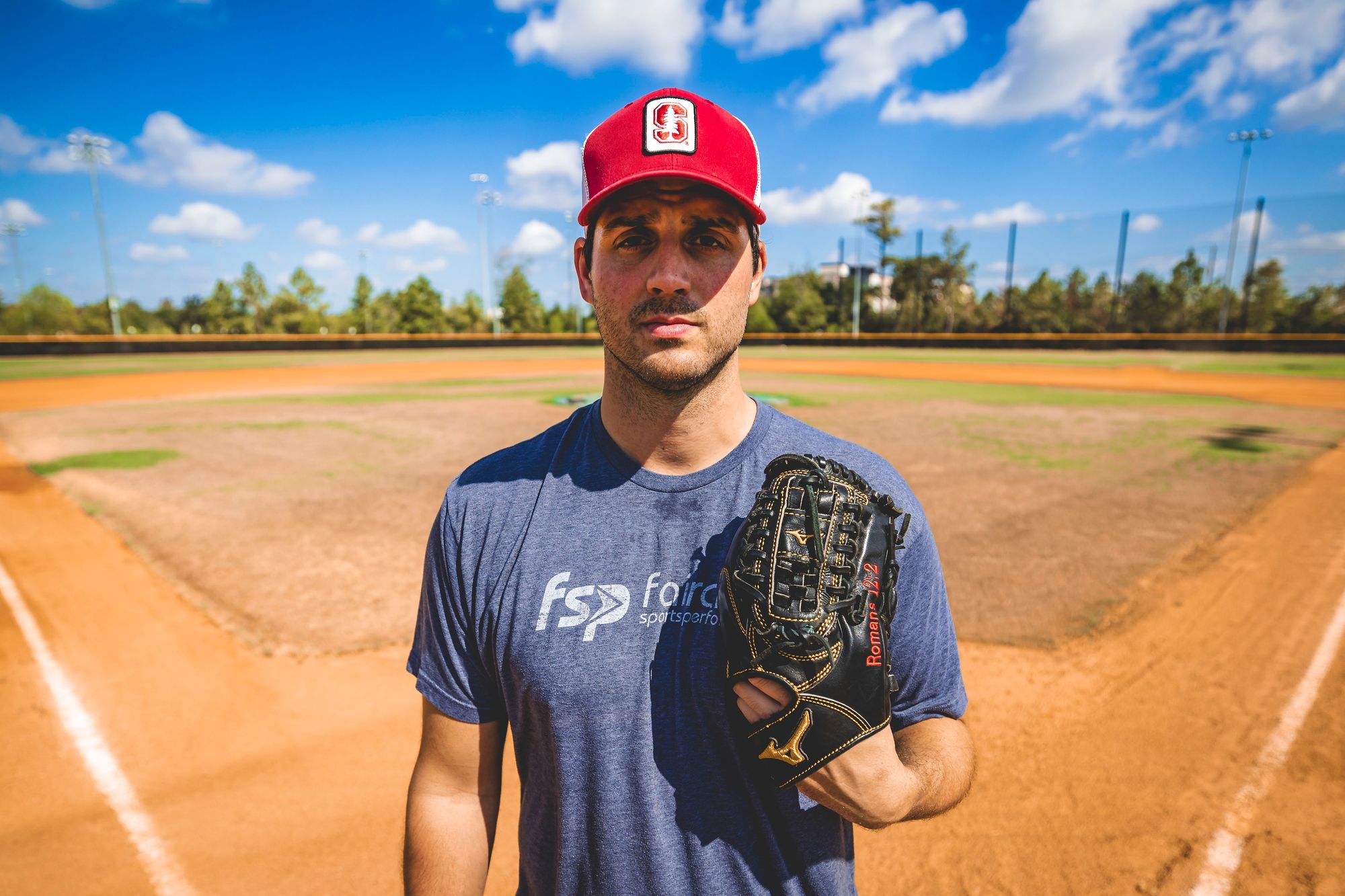 Is he talking himself into making another comeback?
There's a man who enters the bustling coffee shop in a bright orange Astros jersey as Appel speaks, the same style that he wore in the Sports Illustrated spread. The man scans the restaurant looking for an open table, but he doesn't notice Appel. Even being the hometown boy drafted by his hometown team to help carry them to the promised land, Appel is now just a regular guy sitting in a coffee shop figuring out his life.
"I know the man I want to be," he says. "I want to be physically strong, mentally healthy, emotionally mature, and spiritually rooted. I want to eat clean, sleep well, read and write consistently, and serve people. I want my relationships to be of the highest quality, with God and others."
Perhaps that's Appel's greatest talent of all: the ability to reinvent himself, to keep going while facing life's unexpected twists and turns with strength and modesty, and finding happiness and satisfaction in the ordinary and the unnoticed.