It's mid-July, and Diana Lee Inosanto is joining me for a video conversation. The actress, stunt woman and martial arts athlete explains she has recently returned from London, where she was participating in Star Wars Celebration — a fan engagement event.
Diana has roles in both The Mandalorian and the latest Star Wars iteration on Disney+, Ahsoka. She plays Magistrate Morgan Elsbeth.
At home in Ventura County — north of Los Angeles, where Diana says "It's a slower pace out here" — she gets situated in a home office tastefully decorated and painted white. There's a black wooden book ladder behind her with a blanket neatly folded on a rung. Dressed in a blue, short-sleeve shirt, Diana adjusts her chair a time or two before settling into the conversation.
As she does this, she leans into the screen and says, "I like the Foo Fighters in the back." Behind me on a wall are two hand-signed and numbered prints from the Foo Fighters' July 2018 shows at Boston's Fenway Park.
After explaining the backstory to her, Diana proclaims "I love it. I love it! Well, this is wonderful. I love Dave Grohl. He's one of my favorite singers, actually."
Mentally, I pause for a moment. Have we just become best friends?
---
There's something to be said for genetics. There's also something to be said for the power of influence. The environment you're raised in. For Diana, these things have been woven together throughout her life. The influences are like a tapestry, each part with a story to share that, in the end, brings meaning and purpose to her life. In some way, those small stories explain her and complete her.
Her father: Dan Inosanto, former college football player and martial arts legend of Filipino, Chinese and Spanish descent.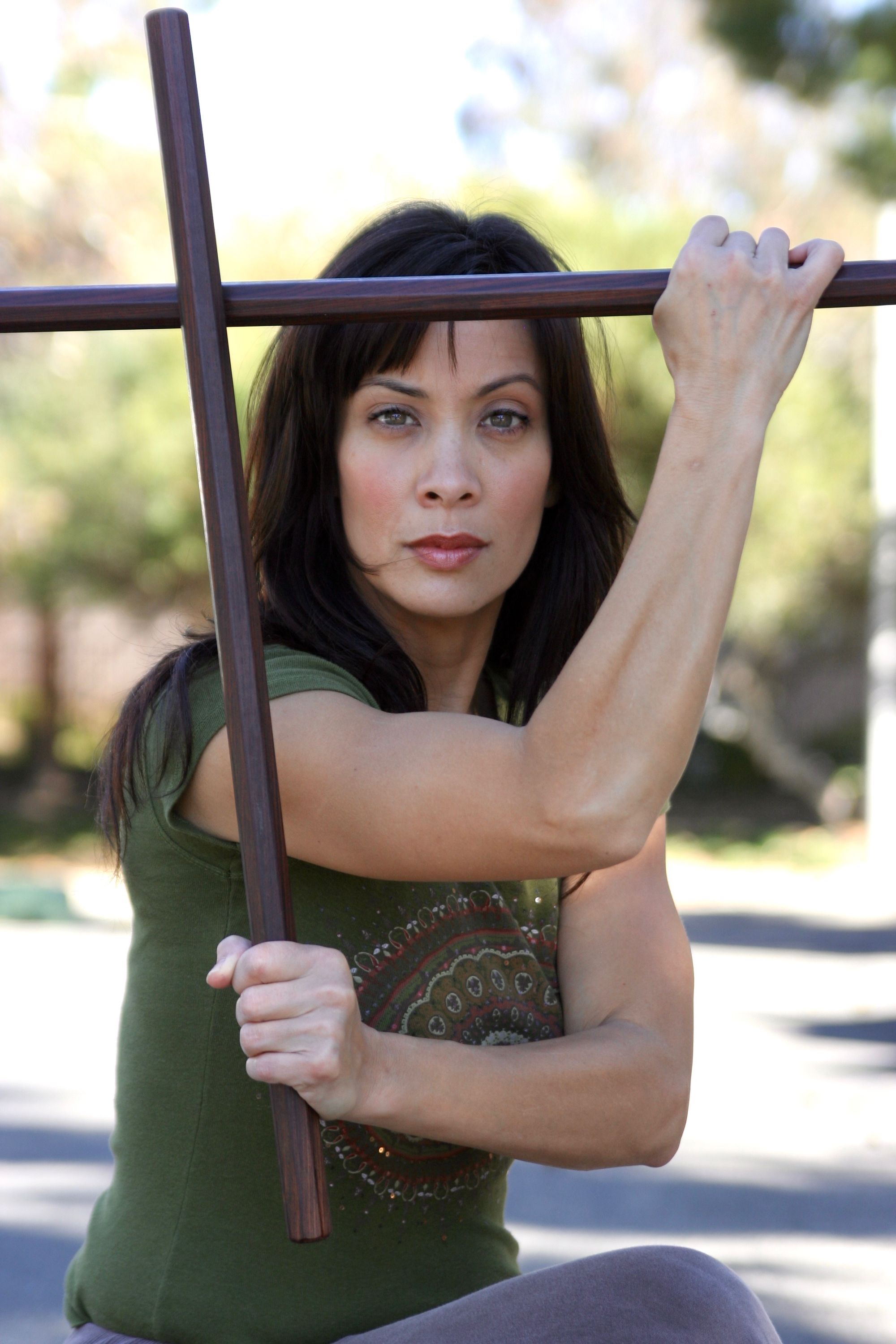 Her mother: Sue Inosanto, a dancer with Irish roots.
Her godfather: Bruce Lee, the legendary martial arts expert and film star.
And then there's Amos Alonzo Stagg, who would play a character-actor-type role in her father's story. That's right, the renowned college football coach and former Yale baseball star.
Born in Torrance, California in 1966, Diana and her brother Lance (four years younger) were indoctrinated into the family ways early. As the oldest child and the first girl, Diana was introduced to martial arts at age five.
Her father Dan — and her godfather Bruce Lee — had just closed down their Chinatown martial arts school. Bruce Lee was planning to focus on his career, mostly in Hong Kong. This was the early 1970s (Lee would pass away in 1973).
"So my father said, 'Maybe I take some students that were at the Chinatown school already so they can train in my backyard? And he built a huge, huge gym in Carson, California, which is still there to this day. And Carson is just an unassuming suburban neighborhood. But he had just built this gym in the backyard. And so it was always around me 24 hours a day from the time I was born."
Diana remembers the family home as a shrine to the spiritual and physical wares of martial arts. There were stacks of martial arts magazines and books.
"Swords and different weaponry from different periods of time on our walls. My dad had a library absolutely dedicated to the history of martial arts. And so that's really kind of how my martial arts athletic background began was because of my father. I was just born into it," Diana says.
"I kind of had no choice. He would tell me as a little girl, 'I cannot always be with you. So I need to know that you're going to be okay. And so I want to be able to give you this. This is your culture. This is your heritage. And I want you to be able to stand on your own two feet and be able to defend yourself should something ever happen as you grow older as a young woman.' And so that was the beginning."
---
Dan Inosanto's story arc began to form at age 11. Born in 1936 in the dusty Central Valley city of Stockton, California, his uncle taught him karate, judo and jujitsu.
As a young adult, he joined the military, serving with the U.S. Army's 101st Airborne Paratrooper Regiment from 1959 to 1961. While stationed at Fort Campbell, Kentucky, he continued his martial arts journey by training with Henry "Hammerin' Hank" Slomanski, a fellow soldier and karate champion who would eventually train The King himself, Elvis Presley.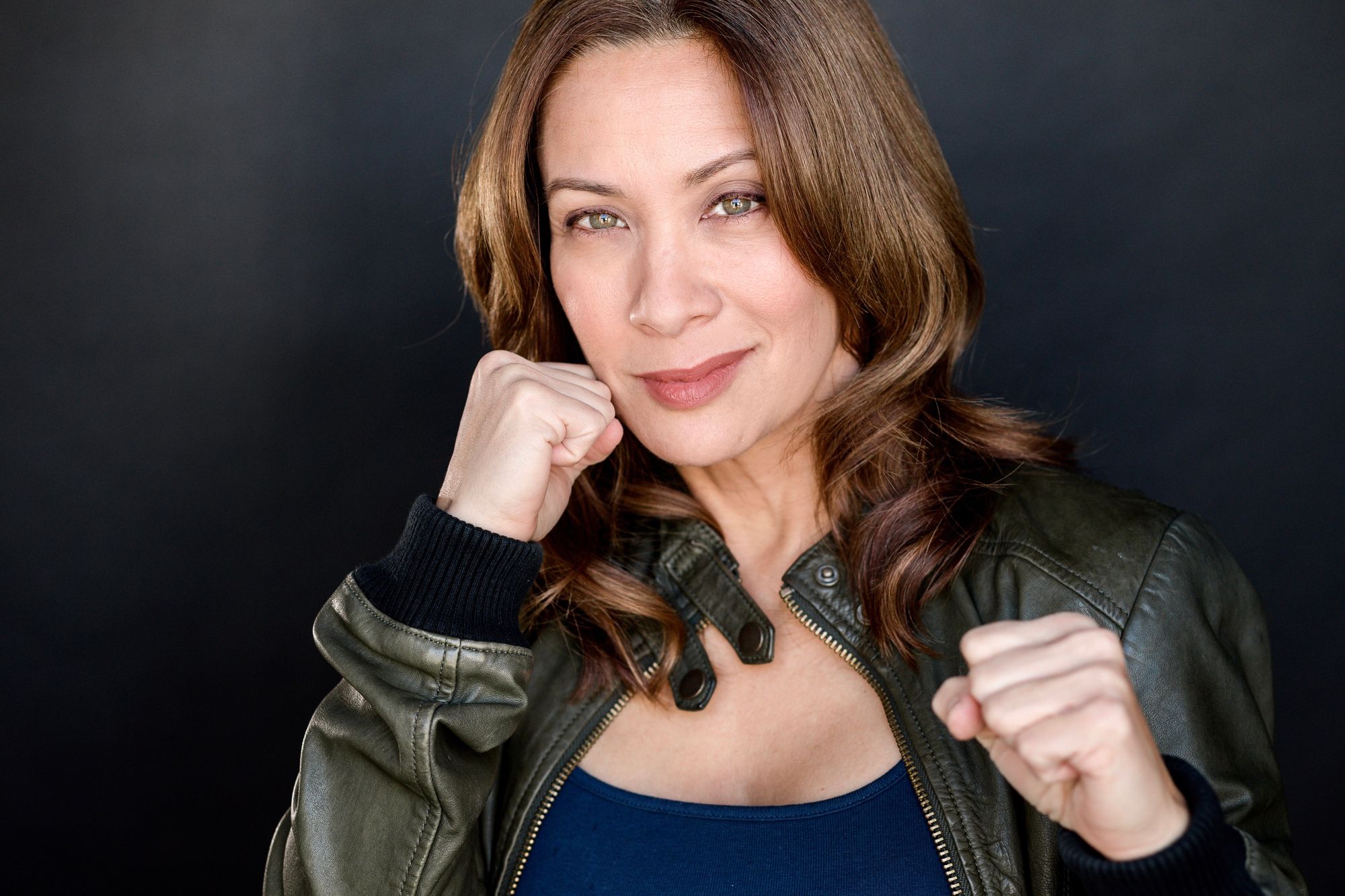 Later in life, Dan Inosanto became best friends with Bruce Lee. He was both a student and teacher of Lee as well as a business partner. But martial arts was just one part of Dan's athletic legacy.
Football and track provided him a ticket to Whitworth College in Spokane, Washington. The person he credits with helping him achieve his college goals was none other than Amos Alonzo Stagg.
"That was the man who was responsible for modern football, as well as also shaping other sports in our history and our country," Diana says. "And back when my father was in high school and you've got to remember, this is Stockton, California — you got the race issues, but you also had ageism.
"And poor Coach Stagg at that time was, I think, more on the East Coast. He was 90-something years on. Everybody would say 'You should retire, you should retire.' He's like, 'No, I won't.' And he wanted so much to coach. And there was only one place in the country that would take him, and that was Stockton, California.
"And inevitably he became my father's coach. And that man is responsible for helping my dad kick off his college career. And my dad was able to earn a scholarship and even in martial arts, my dad uses what I call football terminology or philosophy and it all goes back to Coach Stagg. And, you know, people are always amazed when they say, 'Well, who influenced you in your martial arts career?' And he goes, 'Well, of course, you know, there are many people.' But he talks about Coach Stagg. That's why there was always this love for other sports that goes back to him.
As a child, Diana remembers the family attending sporting events her father was coaching. The young family was scraping to get by, and Dan was a school teacher in Palos Verdes, California where he taught English, history and physical education. He also coached football and track.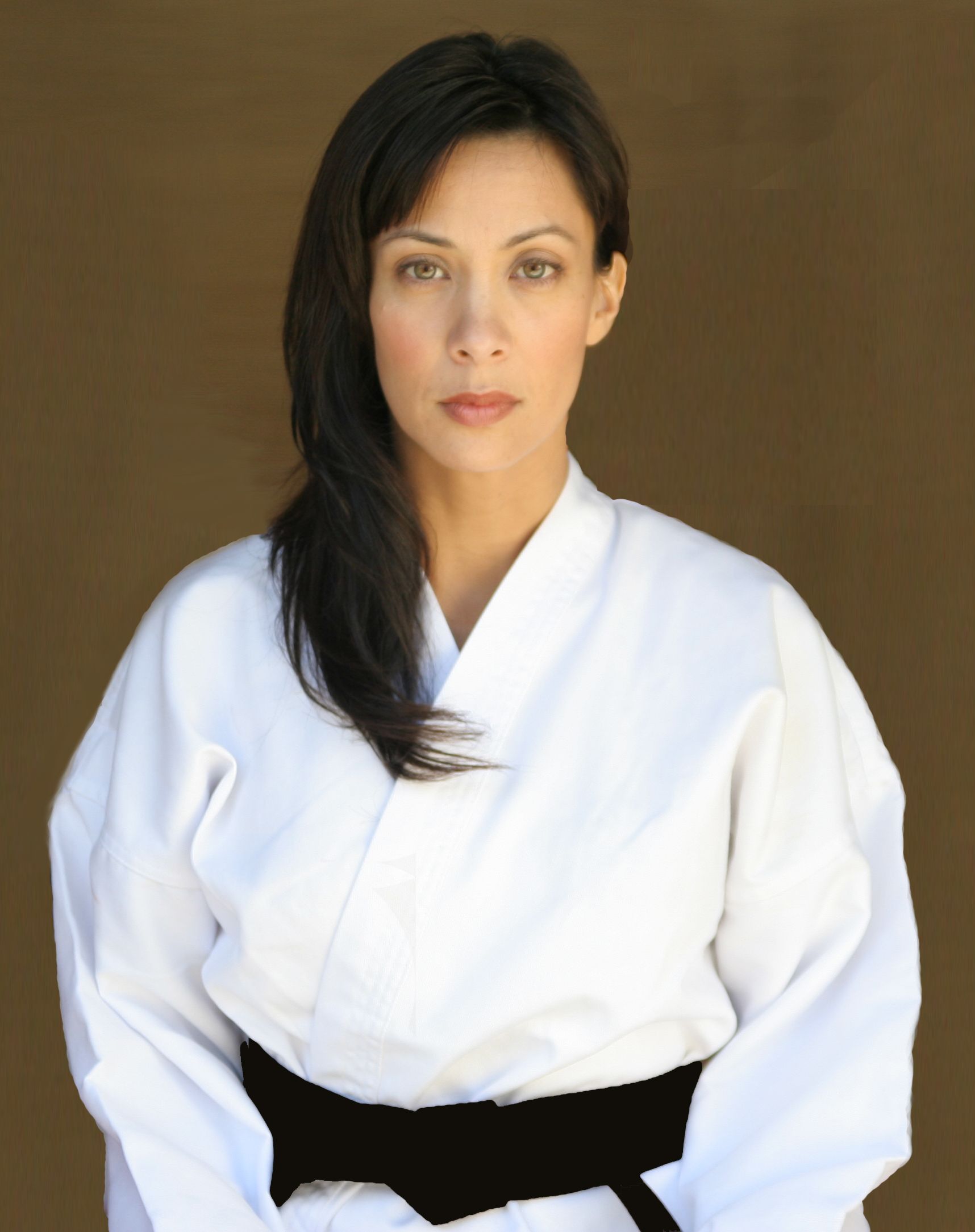 Her mother, Sue, also imparted upon her children not only athleticism but grace. Together, these traits began to create the early stories of Diana's own tapestry.
"My mother had an interpretive modern dance background. And so all the time in martial arts and my mother saying, 'Hold yourself high, stick your tummy in.' And, you know, she would always give you the dancer's notes. And it was kind of crazy to have that mix. But who knew how that would serve me into the future career-wise?"
As it turned out, quite well. Diana evolved and grew into a martial arts teacher, a Hollywood stunt woman and an actress.
But not before her stint as a cheerleader — something that made her dad wince.
"I think my dad got depressed when I decided to be a cheerleader," Diana says with a broad smile.
---
Those teenage years … we've all lived them. Some of us have watched them in horror through our own children. For Diana, it represented a reckoning with her family's identity and cultural influences.
"I thought we were unusual and strange in some ways. As I got older, I kind of wanted to hide that we were a martial arts family. My friends would come over. They would see that my dad had placed all his weaponry, different swords, different stars, spears, you know, all his martial arts equipment to the front of the entryway of the house.
"And he did this for a purpose. And he knew I would like boys and I would be bringing them over and that they would ask questions. So either they were intimidated by my dad or they were actually in awe."

Acceptance breeds confidence, regardless of your status. The tides began to turn for Diana when her particular set of skills were celebrated by her peer group.
"It was really quite cute because I remember one time as a cheerleader, I started going into some martial arts because my girlfriends were asking me, 'Show us something.' And they just thought it was the coolest thing. And that was the first hint that, well, maybe we're not so bad as a family.
"Maybe it's okay to be unique, you know?"
---
By the time Diana entered her 20s, she was feeling empowered. Before long, those cheerleading skills would be called into duty as she made her first steps in the entertainment industry.
"It was really interesting that my father kind of let me follow my own path. I went to a cute little (junior college) — El Camino College — but I was really trying to figure out who I was as a person. And so I was then starting to focus on dance."
In Los Angeles in the 1980s, there was no bigger dance troupe than the famous Los Angeles Lakers Girls. They personified fitness, sex appeal and the height of show business. Their rise to fame happened in tandem with the '80s Showtime Lakers teams featuring Magic Johnson and Kareem Abdul-Jabbar.
"I had to audition for the Laker Girls, which is kind of funny. So I made it to the finals. I remember seeing Paula Abdul. But I hurt myself in the middle of the audition."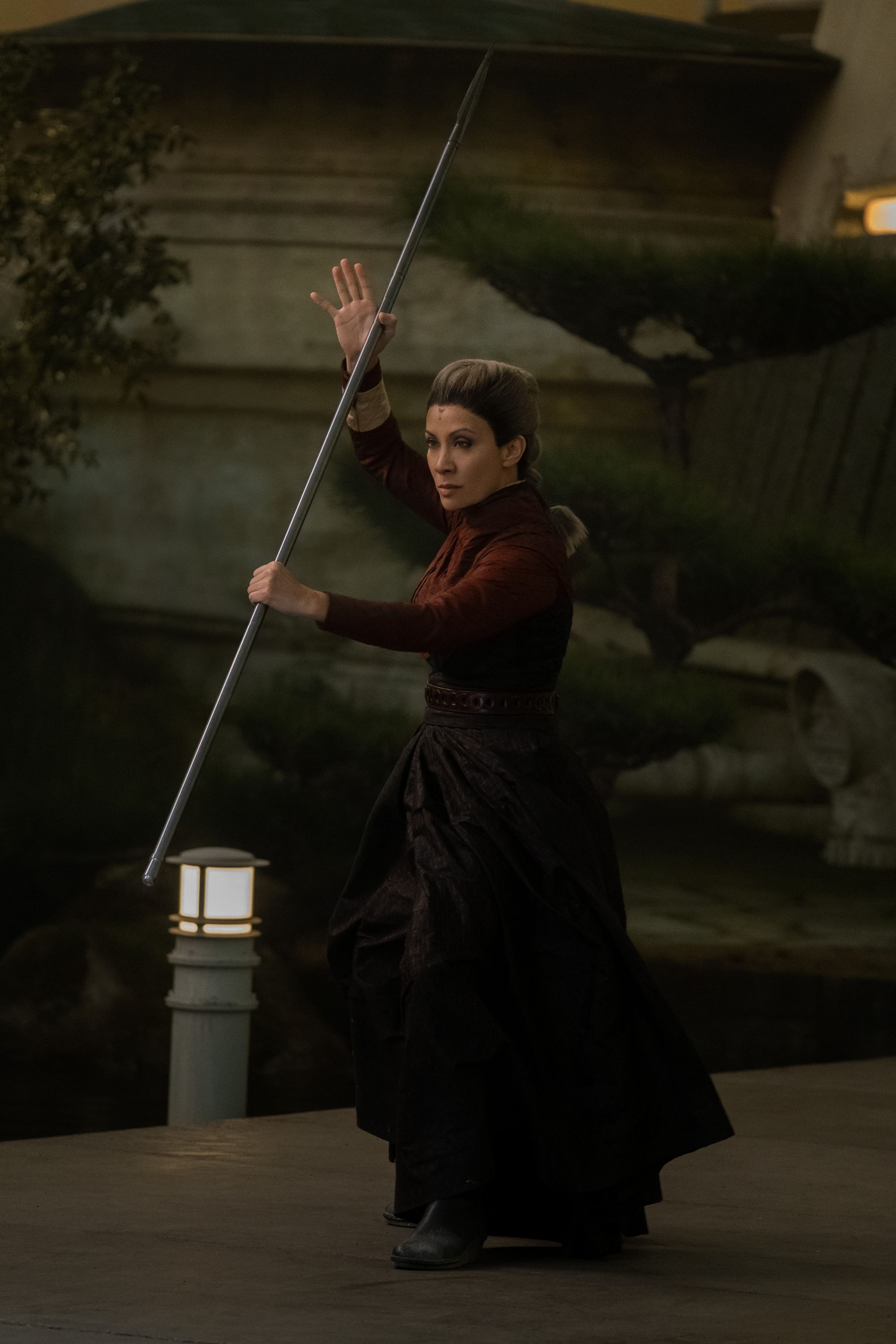 And here, we enter into the script the most Hollywood line ever.
"I was really trying to see if I could be an actress."
Diana laughs at this but also recognizes this was the turning point for her Hollywood ambitions. Opportunities arrived.
Los Angeles hosted the 1984 Olympic Summer Games. Diana earned a role as one of the performers in the Opening Ceremonies.
Then, a casting director for HBO's First and Ten was looking for athletic women who could move and dance.
"And so that was kind of like my opening to maybe be in the business."
Next up was work as a background extra on the television series Moonlighting, starring Bruce Willis and Cybill Shepherd.
"That's how I got my SAG (Screen Actors Guild) card back in 1987. I was kind of just putting martial arts on the back burner. I really just didn't want to focus on it until, you know, as a young woman, I made some mistakes."
Diana found herself getting married "really young." Unfortunately, the marriage didn't work out, and she now faced raising a young son with autism.
"And that's when everything shifted for me. And I remember having this dream around the time my grandmother had passed away. And it was just like this feeling like, I need to go back to the martial arts, you know, my subconscious pulling at me saying, 'Get back to the martial arts.'
"And that's really where life started to change for me because I would meet my future husband (Ron Balicki). And it was the people from Barb Wire (the 1996 Pamela Anderson film) that saw me going over fight choreography with my husband for another actor, Temuera Morrison, who would eventually go on to play Boba Fett.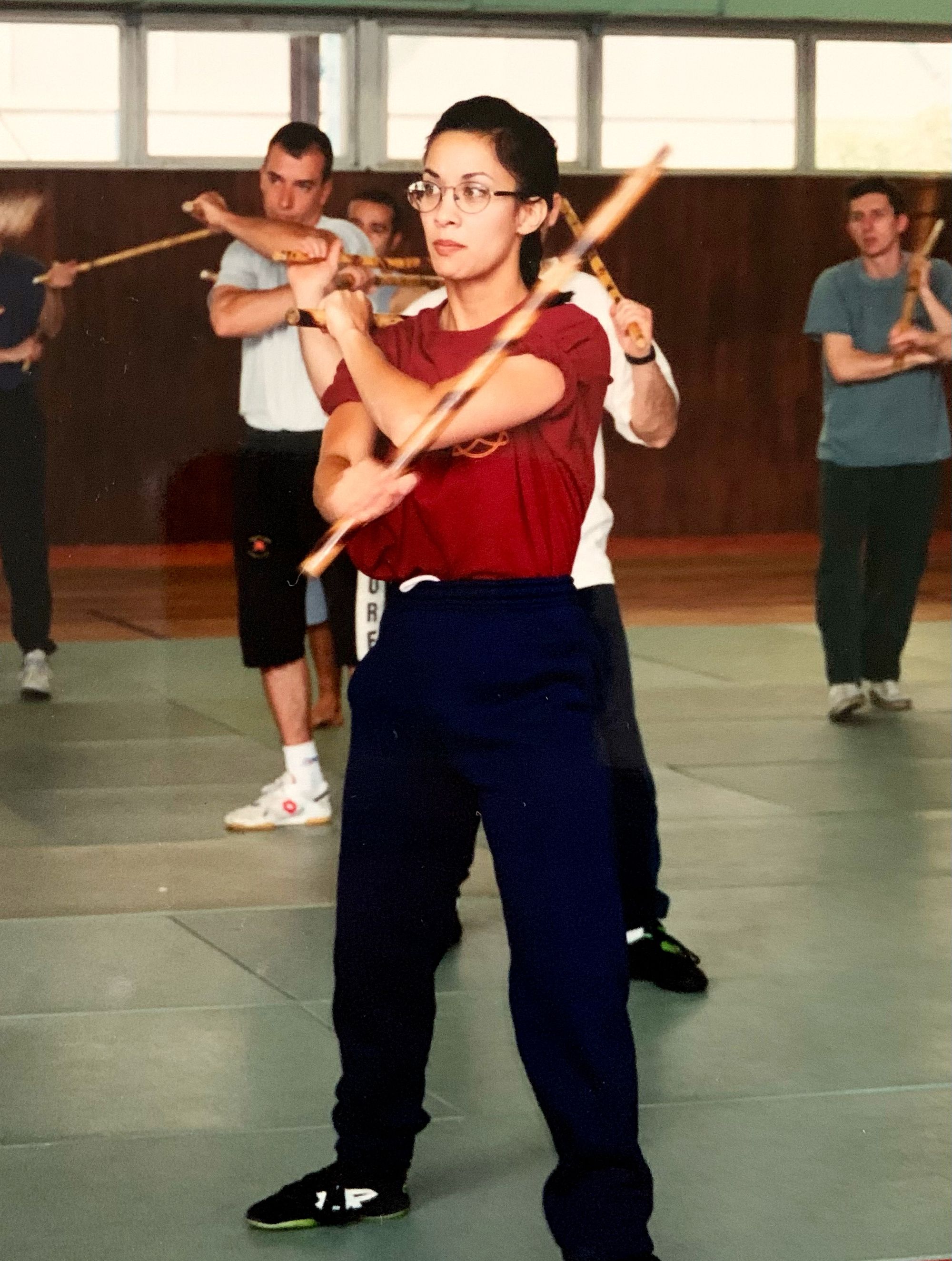 "They needed a third person to help block out the choreography. And the men, the producers that were there going, 'Well, she can really move.'"
The producers turned one of the roles designated for a man into a woman, and Diana was given the chance to do a fight scene.
"And that was kind of the beginning of my stunt career. And by then I was getting a call to do Buffy the Vampire Slayer. I got this call like, 'There's this TV show about a teenager who was going to kill vampires and other nefarious monsters.'
"I'm like, 'Oh, come on, get out!' But it became this huge cult classic. And I had to double for Sarah Michelle Gellar, so they would put a blond wig on me and I was there for season one to double for Sarah, along with another woman named Trish Peters. So Trish would handle the gymnastics portion of things. And I did all the martial arts and I got thrown around."
Diana continued to do stunt work, a path that enabled her to stay in the union. But she envisioned a different future for herself. Around this time, Michelle Yeoh was making waves in Hong Kong action films and would eventually deliver an unforgettable performance in Ang Lee's Crouching Tiger, Hidden Dragon (2000).
"I wanted very much to be an action star. And I wondered if I could be like her, but in America."
It turned out those doors weren't going to open for Diana. She continued to take whatever work she could while teaching martial arts in her spare time. As the timeline on her tapestry moved into her fourth decade, Diana began to contemplate retirement.
"I couldn't do the stunt work. Just like a football player has to retire, I thought, 'I need to retire.' My body can't sustain this anymore. I just wasn't healing as fast and it was kind of depressing for me.
"And then I was sad because the acting roles just weren't there. I would do these little indie films where I barely made anything, and I got the crazy idea to try in my 40s to write, direct and produce my own movie the way my godfather did called The Sensei (2008). And I just thought, 'Okay, I'll just showcase myself here, you know, I'll show my heart, my soul."
---
The payoff wasn't immediate. But it came eventually. The timeline has now moved into her 50s and, thanks to the mother of all inventions — Google — "my life just changed dramatically."
As filmmakers Dave Filoni and Jon Favreau were preparing to make The Mandalorian, Filoni said he went down a rabbit hole on Google looking for female martial artists. He found The Sensei trailer.
They brought Diana in to read, and four days later she was cast in The Mandalorian.
"Talk about a second act. I mean to be technically middle age over my 40s, a woman — yeah I'm still stunned — I still pinch myself. I was just in London at Star Wars Celebration and I just thought, 'I can't believe I'm here.'
As our conversation winds down, Diana talks of spending her free time taking walks by the ocean, practicing mindfulness, and spending time with her dogs and her family.
"I love taking walks in a garden. Very samurai. I think having that connection with the Earth … that's what I like doing."
In this moment, I ask her if these meditative states allow her to take stock of her family's legacy.
"Yes. I do all the time. I've definitely been given a gift and not just my family, but the doors that were open to me to meet other people. I mean, I've met incredible people and amazing people from all walks of life. And for whatever reason, they were attracted to the martial arts to learn about them."