The first great disappointment of Andrew Ladd's hockey career came when he was a teenager. He was a good player – one of the three or four best on the youth teams he played on near Vancouver, British Columbia – but at 16 after one game with the Vancouver Giants junior team in the Western Hockey League, he got cut. And then?
"The next year I came back," Ladd says. "And I got cut again."
After that, Ladd began to question himself in ways he hadn't before. Was he good enough to play hockey at a higher level, or wasn't he? And what was he supposed to do next, after he'd been sent down to a lower-level league? He didn't want to quit. He liked playing too much. So he spoke to his parents, who framed the choice for him: You can either be miserable and complain that this isn't where you're supposed to be, or you can accept where you are and exist in the moment.
Ladd took in what his parents told him. He rededicated himself. He became a solid teammate. Looking back on it some two decades later, as he sits outside a coffee shop in Kelowna, British Columbia, it almost feels to Ladd as if he were too naive to know any better. "Part of it was my personality, in that I was young and dumb," Ladd says. "But part of it was just that I really enjoyed playing hockey."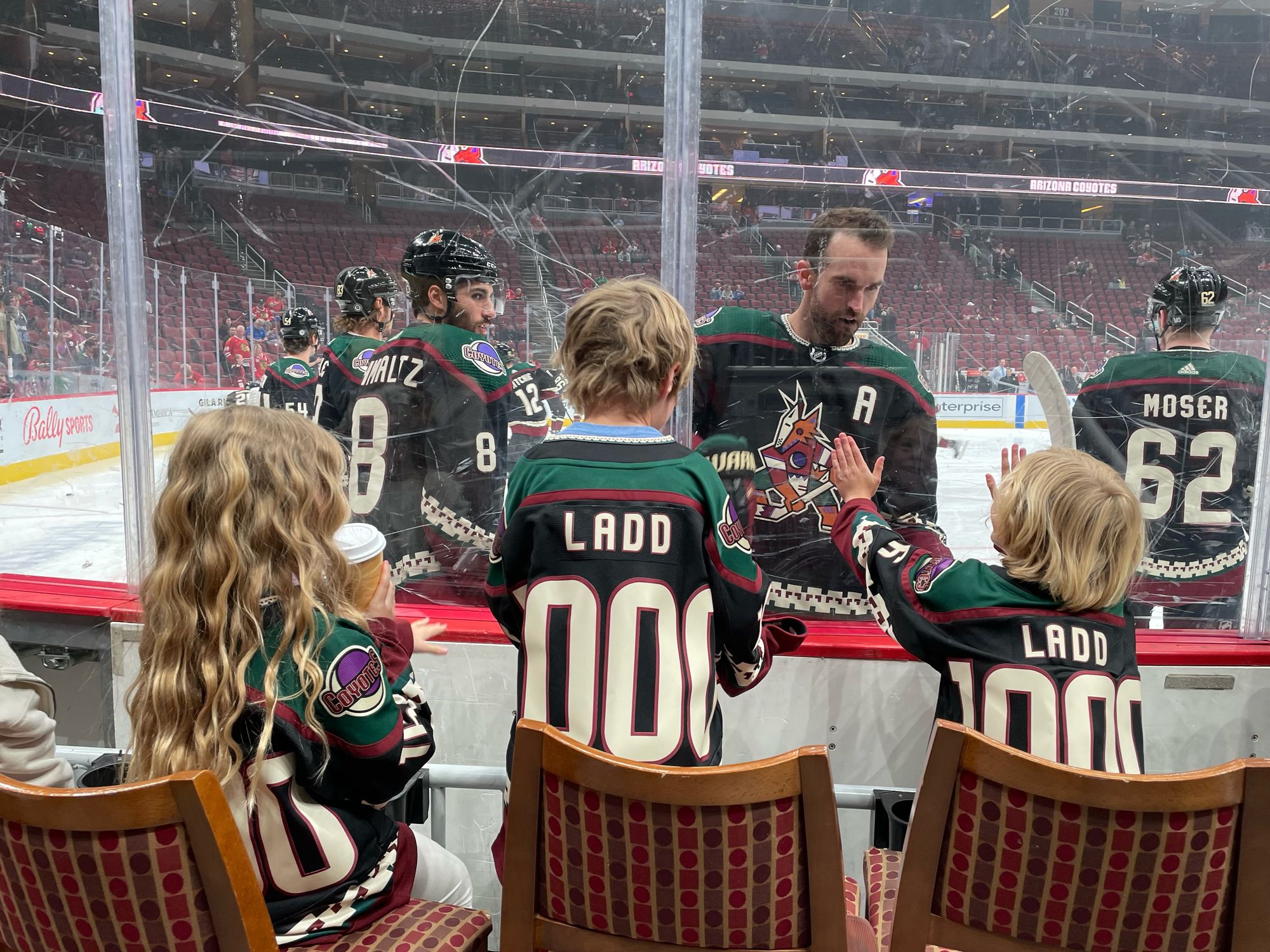 At that moment, Ladd couldn't even fathom making it to the National Hockey League, let alone having a career in which he would play over a thousand games for six different teams and hoist a pair of Stanley Cups. It helped, Ladd says, that the hyper-focus of youth sports on privatization and professionalization hadn't caught hold in the same way it has now. He was just thinking about how he could continue to play at all. He just wanted the fun to continue.
What followed, as Ladd regained his bearings in the sport, was kind of a whirlwind. Thanks in part to a cousin who was playing for the Calgary Hitmen of the WHL, Ladd got a look from a scout. The Hitmen traded for his rights, and Ladd had a remarkable season, which led to him getting picked fourth overall by the Carolina Hurricanes in the 2004 NHL draft. In 2005, he would help lead Team Canada to a win at the World Junior Championships.
All of a sudden, things were happening so fast, "I didn't have a lot of time to think about it," he says. "Which is probably a good thing."
For the better part of fifteen years after that, Ladd's career was a tableau of one success after another.  He won a Stanley Cup as a rookie in Carolina in 2006, won another Cup with the Chicago Blackhawks in 2010, and was named Team MVP in Atlanta in 2011 and team captain after the franchise moved to Winnipeg. The injuries and setbacks were there, but nothing so bad that it made Ladd stop in his tracks and question himself.
And then in 2016, Ladd signed a seven-year, $38.5 million contract with the New York Islanders.
Over the course of the next few years, Ladd did what a lot of people do when faced with the inevitable outside pressures of a highly competitive and highly compensated and highly scrutinized career: He internalized his emotions. He ran entirely on adrenaline. And it was all working fine for him, until it wasn't anymore.
"When I was young, it was like I was playing with house money," he says. "There were no expectations, so I was just like, 'I'm gonna enjoy this.' But as my career went on, obviously those expectations changed. Now you have a big contract, and the expectation is you should perform. The pressure level goes up. And how we internalize that…the natural human instinct is to suppress those thoughts and fears, right?"
As Ladd's body began to break down with injuries like a torn ACL – and as he struggled to live up to that big contract with the Islanders – he realized he was in the same emotional place as when he was 16 years old. The Islanders sent Ladd down to the Bridgeport Sound Tigers of the American Hockey League to see if he could work himself back into shape after knee surgery. He'd been demoted again – but now, as a professional athlete, an even larger part of his identity was wrapped up in hockey.
In 2020, when the COVID epidemic struck, Ladd, dealing with various injuries, skated by himself day after day in an empty arena, confronting an uncertain future during a frighteningly uncertain time. He had hours, days, months, all just to think about what came next. Too much time, really. And his mental health took a downturn.
"I was trying to deal with it alone," he says. "It took me longer to come to the conclusion that I had to reach out to someone."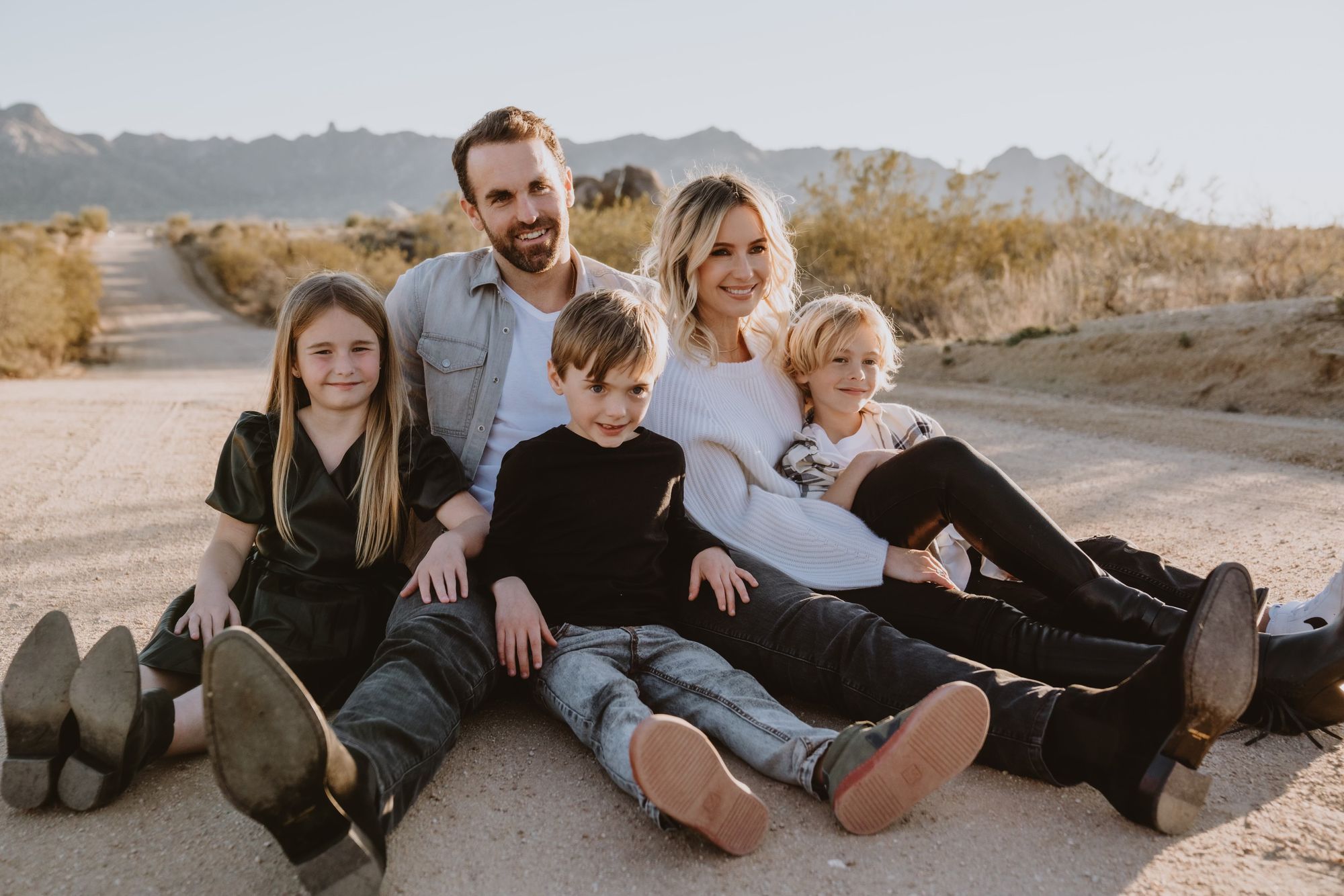 Finally, Ladd had a conversation with his wife, Brandy, who told him he had to talk to someone. He had to get help. He wasn't himself anymore, she said. In the face of disappointment, just like when he was a kid, Ladd had once again lost sight of who he actually was.
And as soon as Brandy said it, Ladd thought to himself: She's right. "It didn't take much convincing at that point," he says.
During a car ride with teammate Thomas Hickey, Ladd asked if Hickey ever talked to anyone about his own issues. That conversation brought Ladd to Dan Leffelaar, a career coach who worked with elite athletes. And those conversations with Leffelaar led him back to his childhood, to that moment when he first began to question who he was in the face of disappointment.
And eventually, looking back became a way to look forward. It became the bridge to the next chapter of Andrew Ladd's life.
---
When Ladd was a kid, his mother took in a pair of foster children from a nearby group home that shut down. They were several years older, and they had Down syndrome. As Ladd grew older, he saw what his brothers went through – the taunts and abuse they endured – and found himself wanting to stand up for those who couldn't always stand up for themselves.
Until he found himself emotionally lost in Bridgeport, Ladd had never really processed a lot of these childhood experiences or thought about how they'd affected him. But along the way, he realized, as he worked to protect his brothers, he'd also begun building walls to protect himself.
And as he went through therapy, those walls came crashing down.
"I was internalizing everything," Ladd says. "I was taking everything on myself because I didn't want to put the burden on other people. My entire identity was wrapped up in my success in hockey, and when you don't have success, there's all that embarrassment and frustration. And I didn't know what to do with it."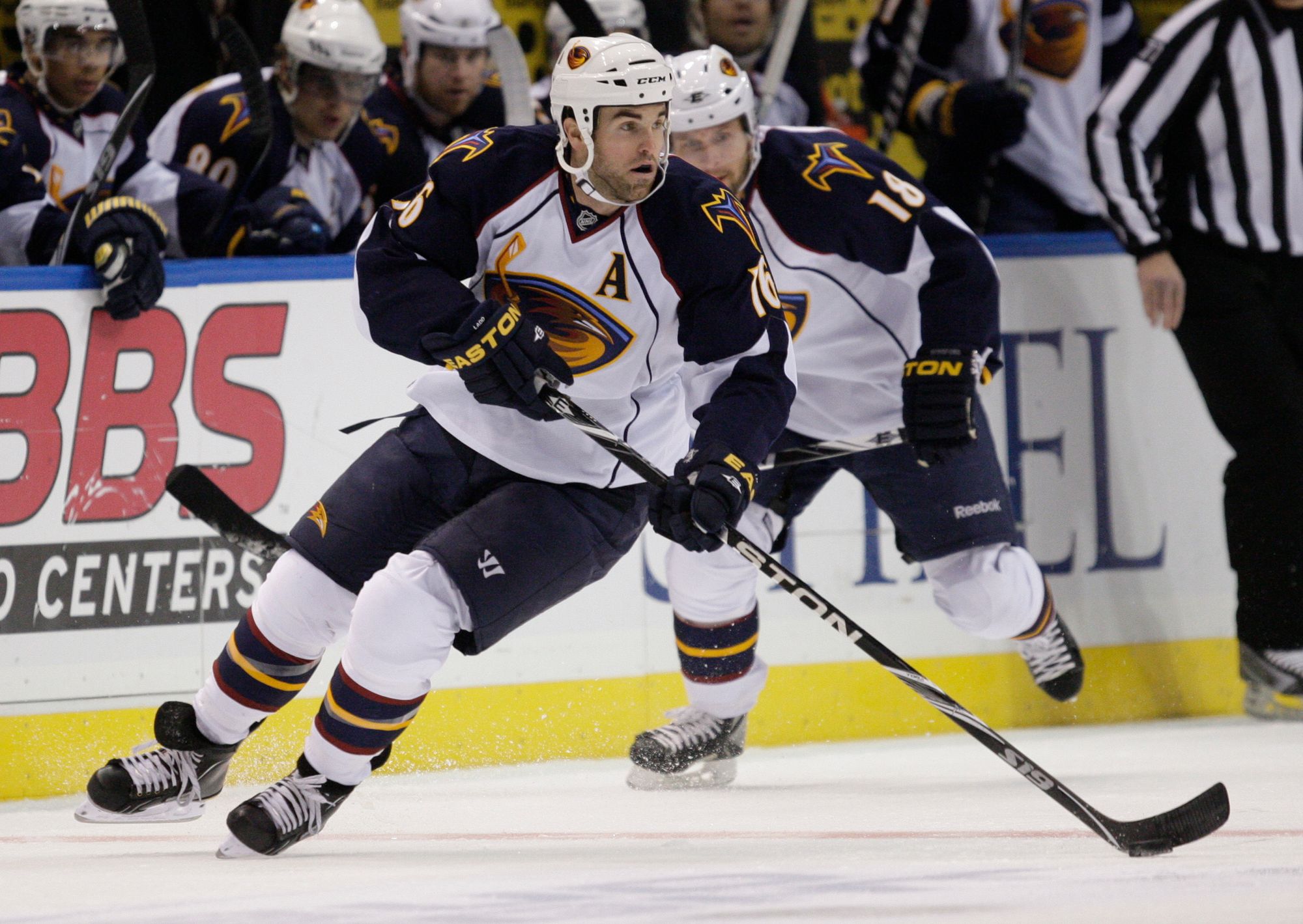 Immediately, Leffelaar recognized Ladd's thought patterns. He'd seen it before, in so many athletes just like Ladd. One of the first things Leffelaar told Ladd was, You don't have to do this. You've had a great career. You have plenty of money. You can quit tomorrow if you want.
Ladd thought that over. He thought about who he was, and who he wanted to be. He thought about his wife and children. He thought about his minor-league teammates in Bridgeport, who looked to him as someone who could offer them advice on their own journey. "Part of it was just being there and being committed," he says. "There was anger, and I had to be like, 'Hey, I'm gonna enjoy myself today. How can I do that? And I looked around that locker room and I realized, 'There's a lot of people here I can help.' And once I did, it felt really good."
Between 2018 and 2021, Ladd wound up playing more games in Bridgeport than he did with the Islanders. He got to know his teammates; he rode with them on the bus and counseled them on and off the ice. Mostly, he persevered, just as he'd done as a kid. "My mom used to say, 'If you want Andrew to do something, tell him he can't do it,'" Ladd says.
And after it seemed like it might never happen, Ladd got another chance, and wound up back in the NHL. He played 51 games with the Arizona Coyotes during the 2021-22 season, surpassing the 1,000-game mark for his career. But as injuries sidelined him again, he could see the end of his career coming. And he started thinking to himself, How can I help more people the way I helped those young players in Bridgeport?
Which brings us to the story of the buffalo.
---
Four centuries before Ladd wrestled with his own future, a French explorer named Samuel de Champlain made a discovery of his own. In observing the North American bison, a majestic pack animal, Champlain realized that the bison were pretty much the only animal that didn't run away when faced with an impending storm. Instead, the bison banded into a tight group and walked calmly into the path of the storm, realizing that by sticking together, they would pass through the storm more quickly and actually lessen their exposure.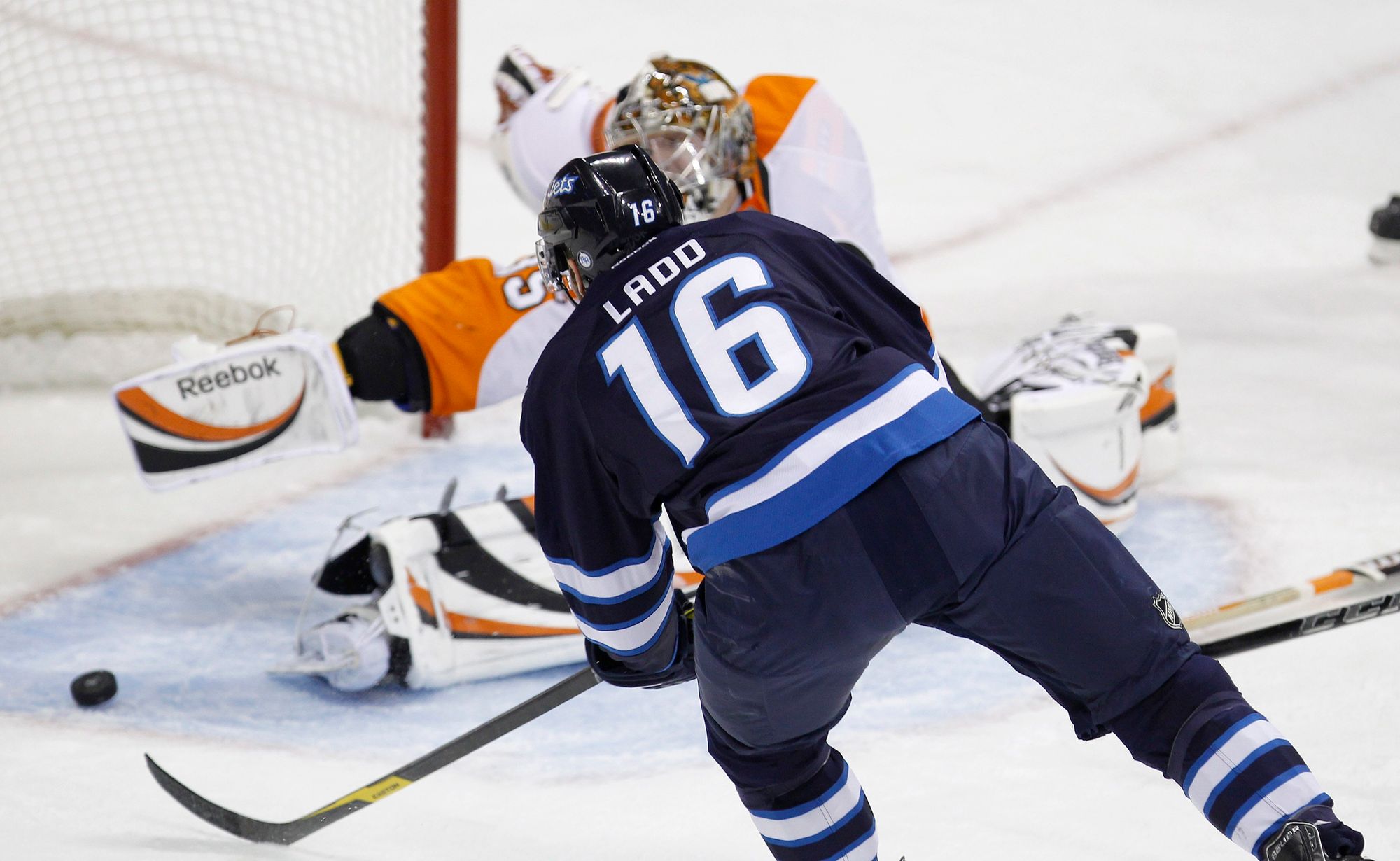 In 1616, Champlain renamed the North American bison the buffalo. And four centuries later, Ladd – who wore jersey number 16 during his NHL career – drew inspiration from Champlain's observations about the buffalo. In concert with his wife and a number of partners, he found a way to channel his want to help more people. It's called 1616, and it's focused on teaching youth hockey players how to face the inevitable ups and downs of their own lives together.
"That's essentially the mindset we're trying to teach kids – that things are uncomfortable, and maybe don't feel good in the moment," Ladd says. "But if you run away from them, they'll stay with you for a longer period of time. Whereas if you confront them and understand them and lean into them, you'll come out stronger and more confident."
All of this stemmed from Ladd's experience in Bridgeport, his time spent skating alone during the pandemic, and his therapy sessions with Leffelaar. You can do something meaningful with this time, Leffelaar told him, or you can mail it in. So Ladd started thinking: What would make me happy when hockey ends? What would give me purpose?
"I thought, maybe I can take along the stuff that I've learned in the past year or so and start to create something for kids who are at a young enough age where we can give them a foundation," Ladd says. "So that when challenges start to hit them, they have an understanding of what they're going through."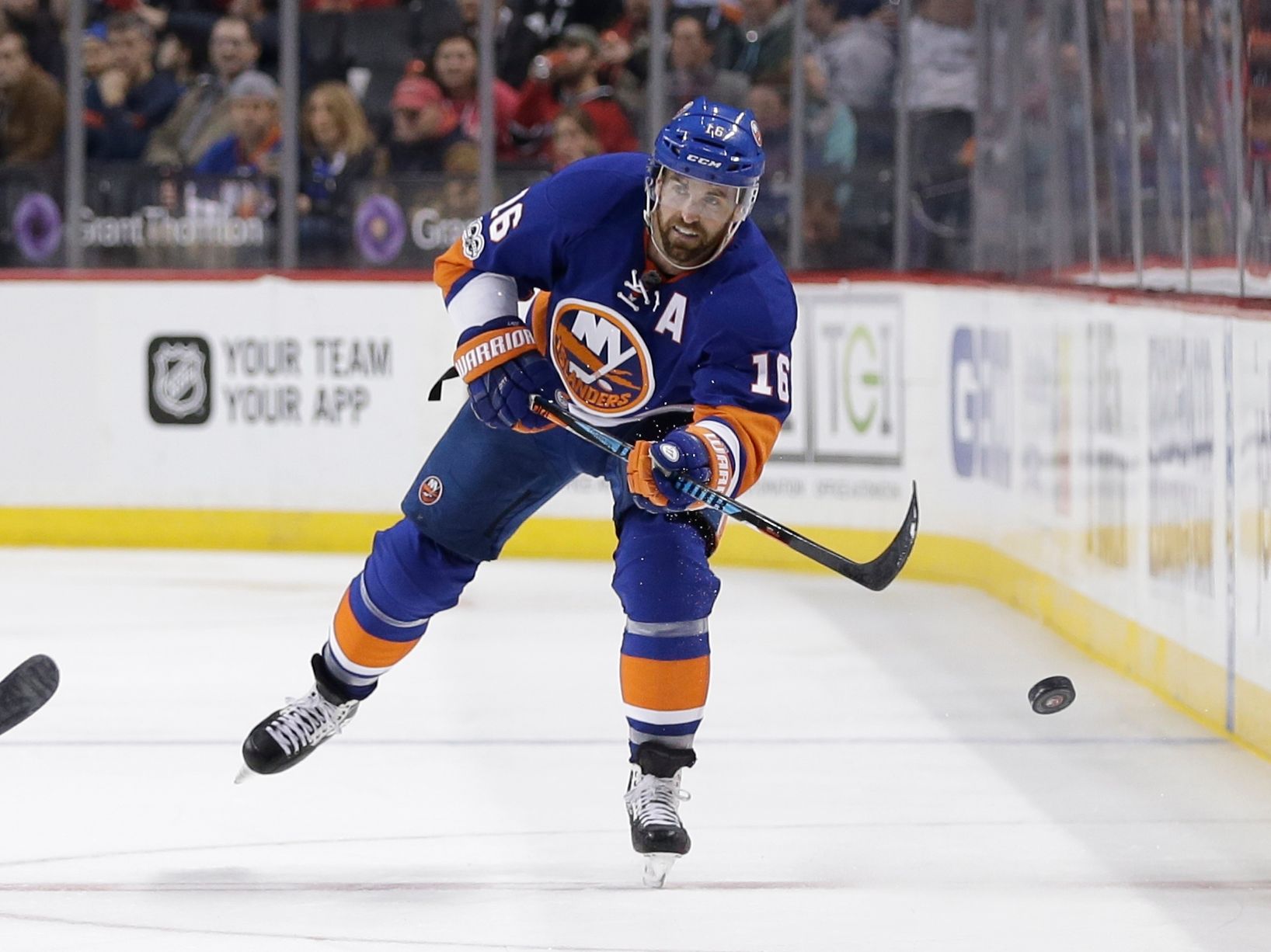 Ladd and his wife had thought about doing something in the mental-health space for a while. At first, they thought they could just find an organization that was already doing something similar and partner with them. And then they realized – there wasn't anything like what they had in mind. Not anything that incorporated kids, parents, and coaches under one big umbrella. Not anything that was more organic, and less classroom-based, and that provided advice kids could apply to their daily lives.
And it wasn't just absent in hockey. There was nothing like this in all of sports. If they wanted it to happen, they'd have to start it up themselves.
After consultation with experts in child psychology, 1616 settled on its target audience: 10- to 12-year-old hockey players, the ones still at that age before "they become too cool and don't want to listen to adults and stuff," Ladd says. (Beyond that, as the 1616 Project's promotional material notes, 50 percent of all lifetime mental illness begins by the age of 14, so the hope was to get to kids before they began to struggle.)

From there, with the help of existing research, came the outlines of the program: A 16-week mental, social and physical curriculum that incorporates stories and on-ice drills from a Who's Who of hockey stars, from Patrick Kane to Adam Oates to Rod Brind'Amour, all of whom filmed Zoom videos that form a key part of the curriculum. It centered around four "C-word" concepts: Connection, Confidence, Character and Competence. And hearing concrete stories about those concepts from players they looked up to – and ways they've overcome their struggles – Ladd says, made all the difference.
"We tend to put pro athletes on a pedestal – we think, 'They have all this money and success, so they can't possibly have any issues,'" Ladd says. "But then they look at these videos and they say, 'He's playing in the best league in the world and going through the same things that I'm going through at 10 years old.'"
---
During its inaugural season in 2022-23, 88 teams participated in 1616 from across the United States and Canada, including over 1,400 players, nearly 1,800 parents and caregivers, and roughly 300 coaches. (It was all totally free, backed by donors and sponsors.) Eighty-three percent of player respondents said they planned to keep doing the things they learned, and 90 percent of coaches and 82 percent of parents said they would keep using what they learned.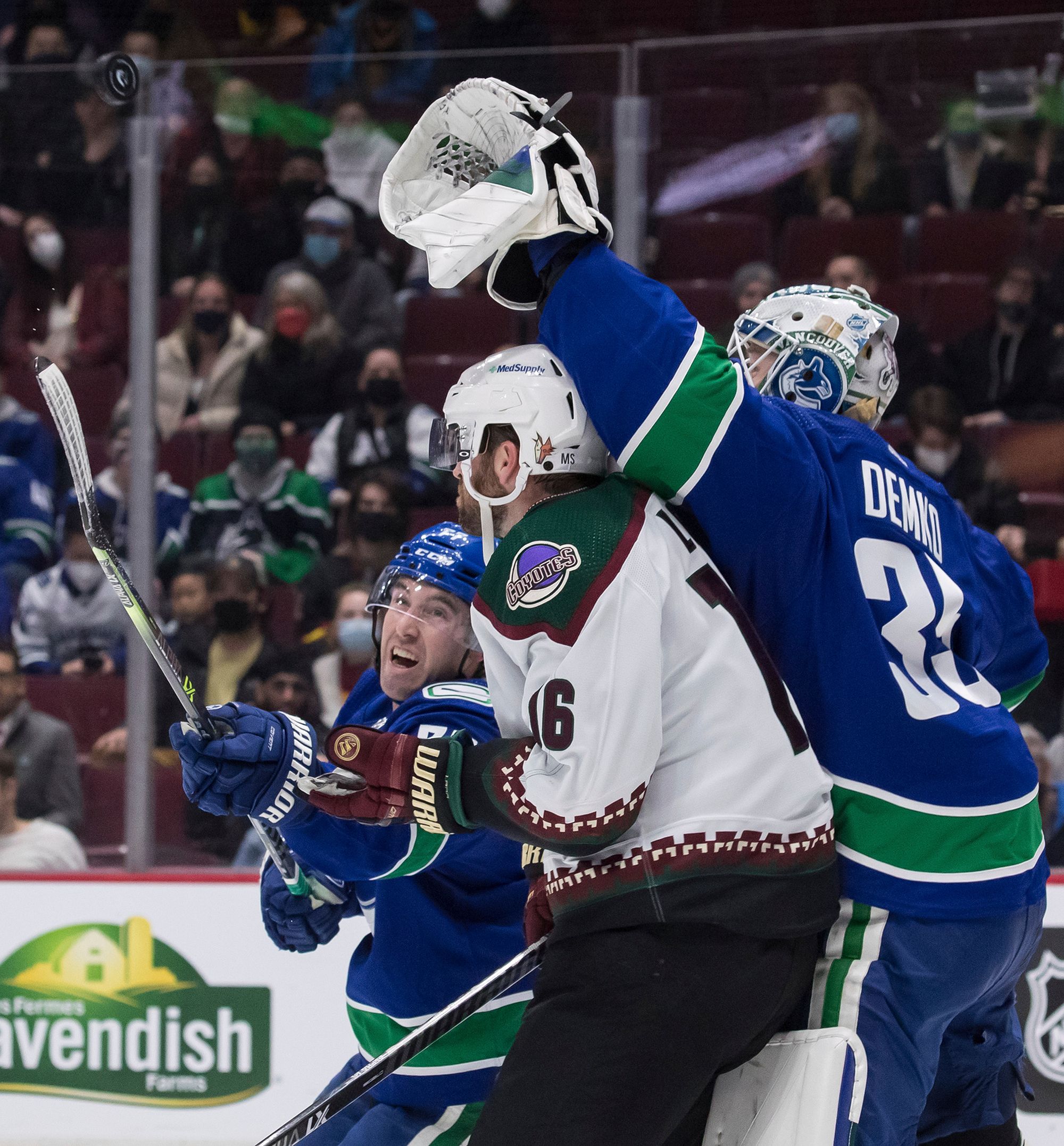 "For parents and coaches," Ladd says, "it's the ability to understand why these concepts are important and how to enforce them. And for the kids, it's understanding how the concept relates to them, and how to practice those things in their daily life."
The hope, Ladd says, is that they've formed a new template that works and re-emphasizes enjoyment of the sport over the pressure of competition, particularly in an era when youth sports have become more pressure-packed than ever before. The hope, too, is that 1616 can keep expanding. That perhaps it can form more partnerships with teams, and maybe eventually, it can even grow into other sports.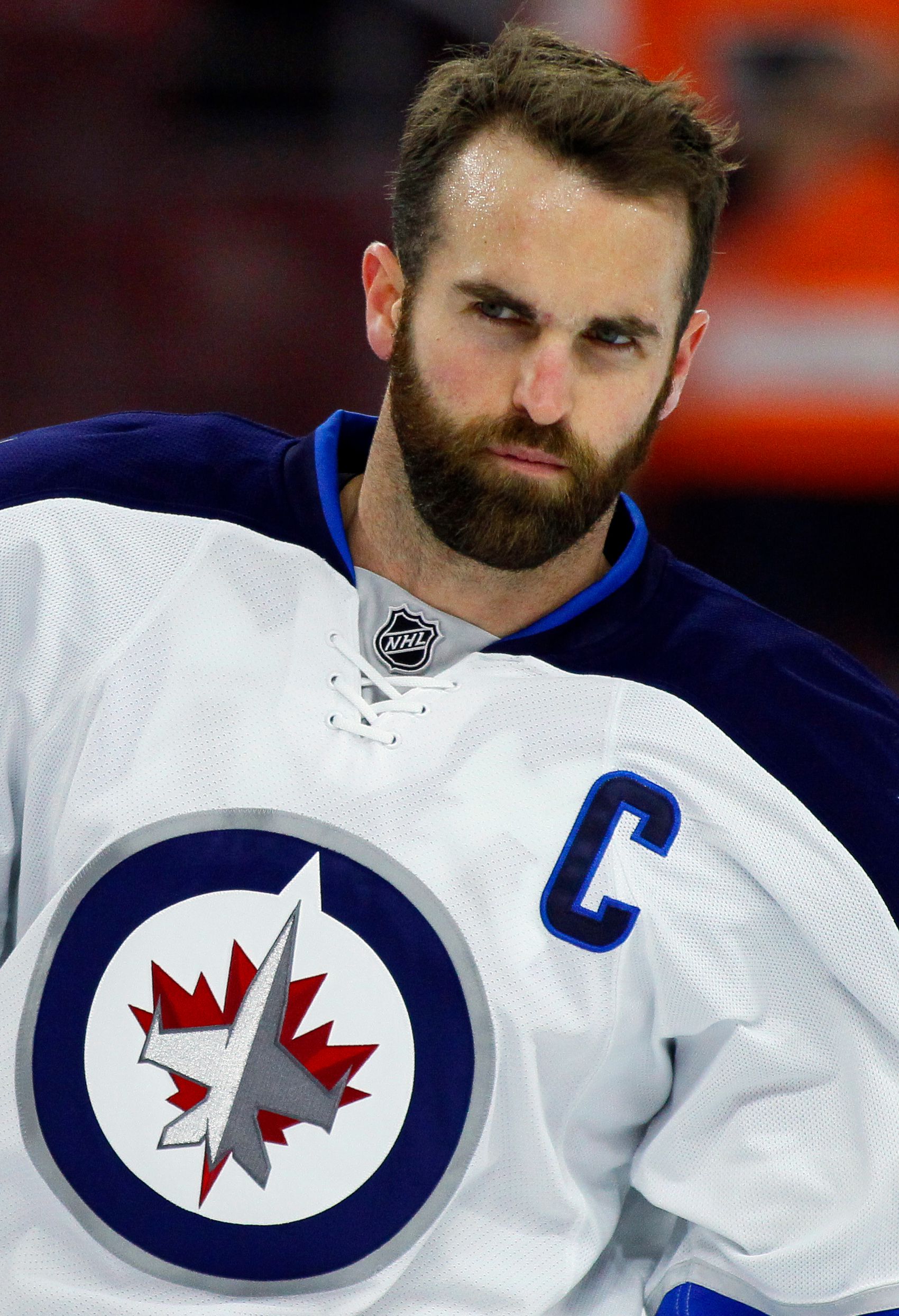 All of this has been a whirlwind for Ladd as he deals with the learning curve of starting a company from scratch. But it's also been a bridge. Between the struggles of his childhood and the challenges of his adulthood. Between his life in hockey and his life beyond hockey.
There are still days where he wonders whether this can possibly work, days where he has to combat his own self-doubt. But then there are days like the one he had while working with a youth team in Arizona.
Part of the curriculum was a video from Connor Carrick, a defenseman for the Seattle Kraken, who talked about a simple breathing technique he uses when he feels stressed. And a parent approached Ladd afterward and told him that his son would often wake up in the middle of the night, terrified and unable to sleep. So, the parent told Ladd, the son tried Carrick's breathing technique. And he was sleeping better, and waking up less.
"And in one conversation," Ladd says, "I knew we were doing the right thing."
Editor's note: On Sunday, Sept. 10, 2023, Andrew Ladd officially announced his retirement from professional hockey.